It is the most wonderful time of the year! Maybe after final exams it will be the most wonderful time of the year. Anyways, this is time when people are sending out secret santa whishlilst links and organizing white elephant. After I saw this Snorlax on Instagram, I think I should really write a mail to Santa and promise him I will be a good kid so I will finally receive a big snorlax for Christmas.
Snorlax, is a combination of the words "snor" and "relax". It is known to be one of the heaviest Pokemon. It has been around since the first generation. According to the Pokémon encyclopedia, Snorlax is a "huge, bipedal, dark blue-green Pokémon with a cream-colored face, belly, and feet. Its body is composed of mostly its belly, as its limbs are comparatively small. Its head is large with small, pointed ears and two pointed teeth protruding from its lower jaw. It has rounded feet, which both have three claws and a circular brown paw pad, and short arms with five claws on each hand".
Snorlax only wakes up when it is time to eat. When he eats, he needs around 400 kg of food to fill him up. The strong digestion juice in his stomach allows to be immune from any kind of poison. Honestly, Snorlax is a mood. I am planning to be a Snorlax during my winter break.
Snorlax is always found sleeping at the most inconvenient places. This Pokémon is not easy to catch because you can only catch it when it is awake and I have said it earlier, he only wakes up to eat. However, there is another way to wake this beast up. The Pokémon trainer can use a Poké flute to wake this sleeping beauty up from his deep sleep.
There is this post about snorlax and collected all his Pokémon icons. Apparently, since the first game released in 1996, it took Snorlax 17 years to be fully standing. How hilarious!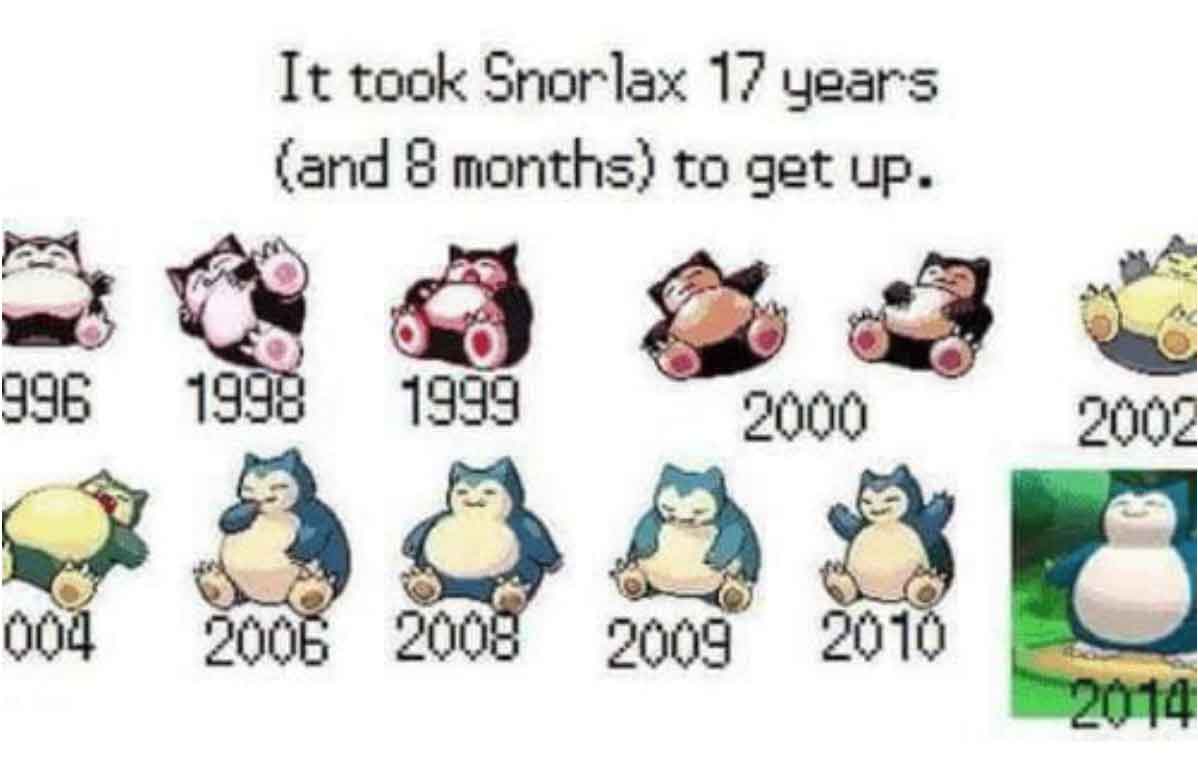 In the new Pokémon game, sword and shield, Snorlax has his own Gigantamax version, which enlarges him to an island size. When I say an island, his belly literally look like the surface on an island which trees and grass planted. The Gigantamax Snorlax is one of the most powerful Gigantamax Pokémon out there. Well, his size is already an advantage.
However, even though this big boy may look intimating in size, he has a tame soul. He always allows smaller Pokémons to bounce on his large belly. He is easily one of the friendliest Pokémon out there. So, do not judge a book by its cover.
Whenever I see smaller size Pokémon jumping on Snorlax's gigantic stomach, I wish I could be one of them. Recently, there is this trending image of a large-size snorlax that is big enough for an adult to lay on. Surprisingly, when I typed "Snorlax bed" on my Instagram search bar, the result did not disappoint me.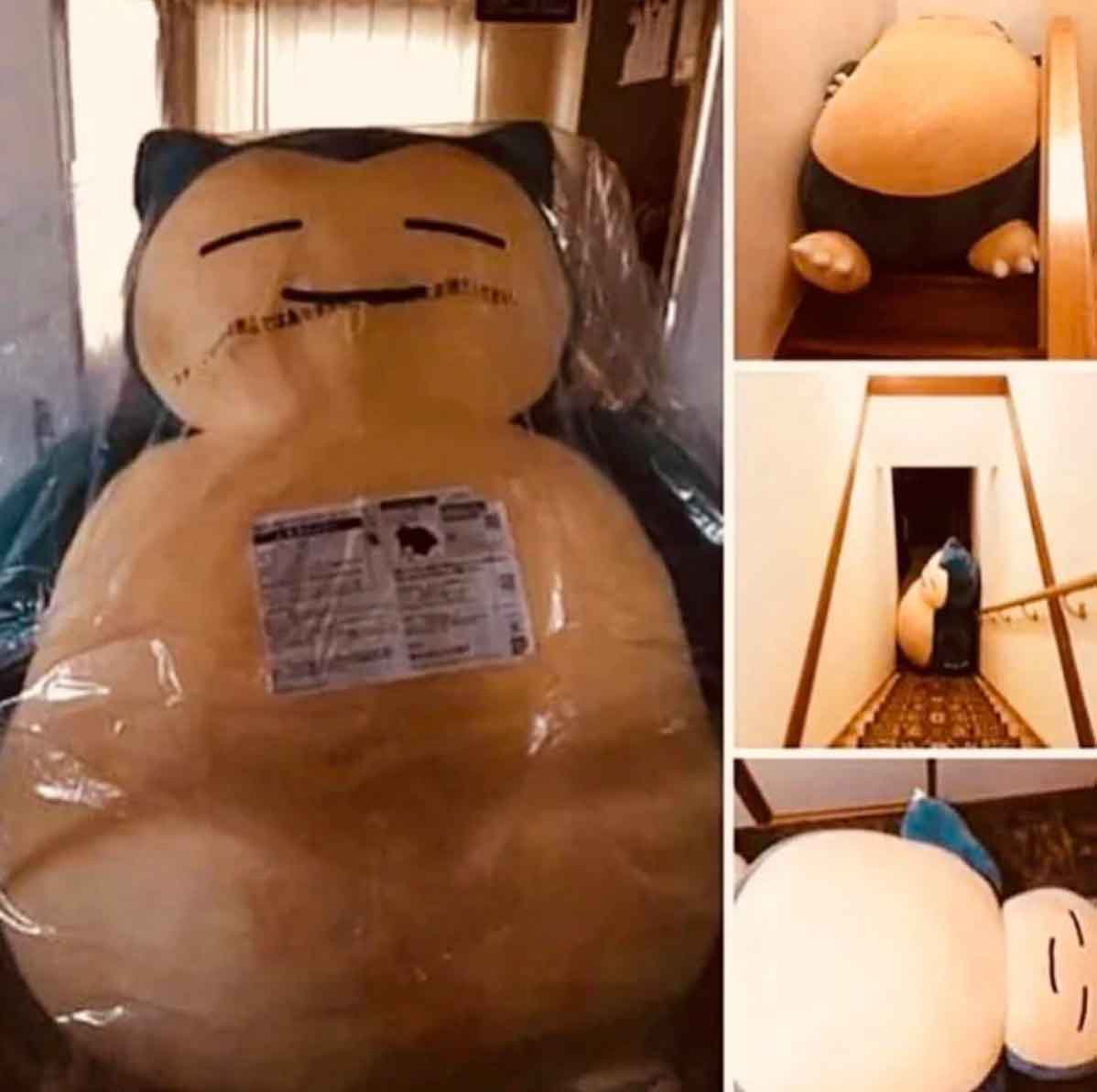 This post by 9gag really shows how big Snorlax is.
This is Snorlax under a Christmas tree. I wish this will be under my Christmas tree.
This girl has her entired room decorated Pokémon themed.