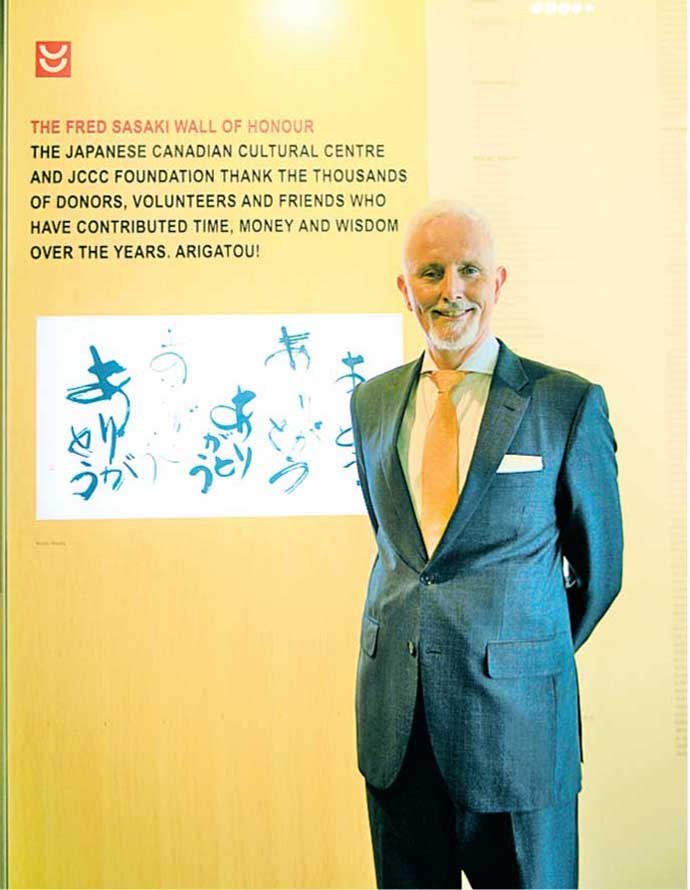 James Heron
As the executive director of Japanese Canadian Cultural Centre (JCCC), James contributes not only to the development of Japanese community but also to the development of Canadian society by promoting Japanese culture.
---
When did you first become interested in Japanese culture?
I first became interested in Japanese culture when I was about 12 years old, when I watched shows like Godzilla and You Only Live Twice on TV. It was just after the first Tokyo Olympics in 1964, and I remember being fascinated by the technological advancement that was happening in Japan as well as its traditional culture. Of course, there was no such thing as internet back then, so the only way I could be exposed to Japanese culture was by reading or looking at pictures. In that sense, Japan felt quite distant to me.
A year after I started learning kendo, I naturally began to think that I would go to Japan someday. That was also the time when I graduated from university and began working in a bank. Work wasn't too interesting, though, and I found a position as an English teacher in Japan at the same time, so I decided to take it. I went to Japan teach on a one-year contract in Shizuoka. Before I knew it, one year became 11 years. In addition to teaching English, I also did management and translation in the company that initially hired me, so I was able to grow with the company throughout those years.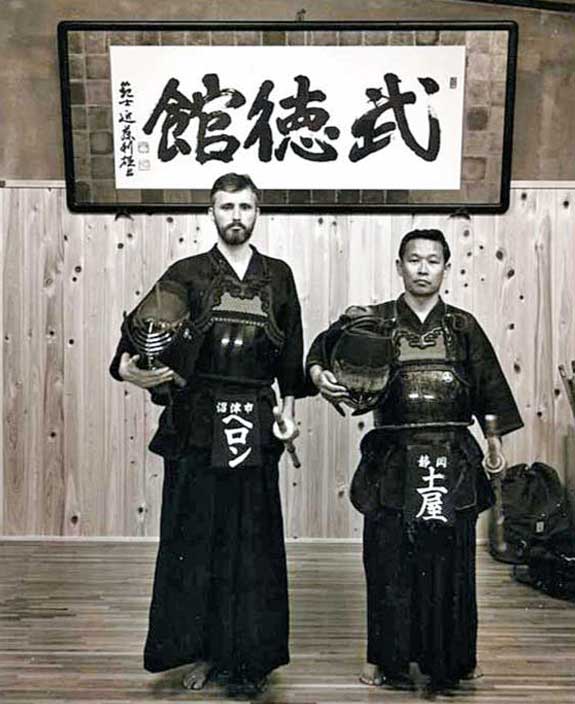 After coming back to Canada, I made use of my experience in Japan and worked in a consulting firm related to Japanese businesses. However, 18 years ago, I saw a job posting for the Executive Director at JCCC. I applied for it thinking I wouldn't get it, but I ended up getting the job.
Has there been a change in your way of thinking towards the Japanese community in Canada and the Canadian society as a whole before and after you became the Executive Director of JCCC?
I think Japan is unique and sophisticated in that the values of respect and humility are shared by the entire society. What's more, living in Japan exposes you to parts of Japan that's not just about traditional culture like sado or shodo. Yet the other parts are just as beautiful and sophisticated. Having lived in Japan, I consider my current position as a way to promote the diversity of Japanese culture. Canada is culturally very diverse. Japanese culture is one of the great cultures that thrives here, and I hope to enhance the Canadian society by further promoting Japanese culture.
Is there an event that particularly stands out during your time at JCCC?
I would say the most memorable event was the emperor and empress's visit to JCCC. I showed them around the centre and gave a 6-minute speech in Japanese, but I was the most nervous I had ever been in my life during those 6 minutes. Thanks to their visit, I was also able to appreciate the greatness of what I am part of.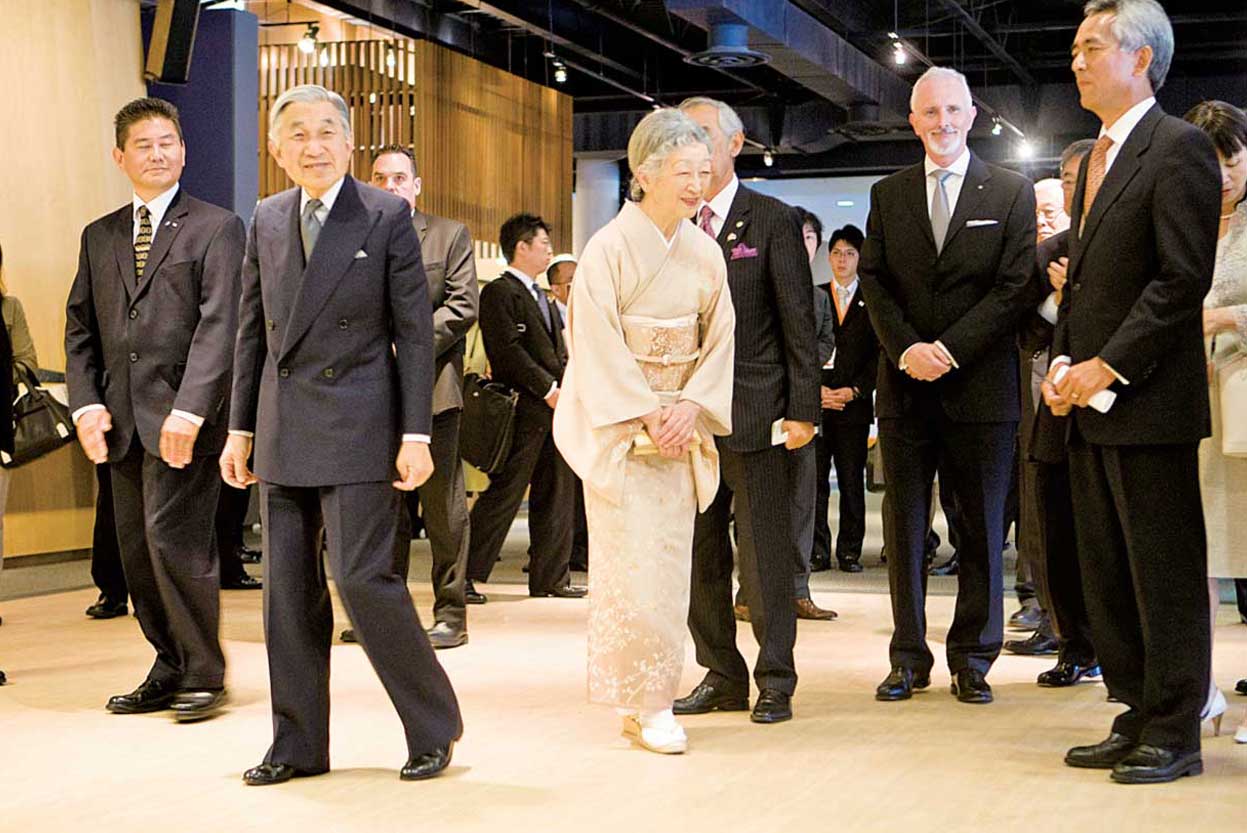 Another memorable event was the charity we called for after the Tohoku earthquake in 2011. We collected a total of 1.5 million CAD, and thanks to all the people that donated, we were able to financially support the post-secondary education of children who lost their parents to the disaster. Even now, we have enough resources to continue this support for another 8 years.
What are some ways in which you have promoted Japanese culture from Toronto to the rest of Canada?
Bringing in contemporary Japanese culture is one major way I have done this. In particular, we are working so that people can enjoy Japanese pop music in Toronto.
Also, as you can see from Toronto Japanese Film Festival that we host, we try to show not only artistic films but also those of adventure and comedy, which represent Japan as it is today. Through these movements I want everyone in Toronto to know the side of Japan that's not just tradition and culture.
Learning from the past by sharing what Japanese Canadians experienced during war
What are some things you are looking to in order for the Japanese community and Canadian society to develop in the future?
20 years ago, JCCC was known as the facility for Japanese Canadians. However, I think it's important that everyone, including new immigrants or those on a working holiday visa, to feel at home at JCCC in order to make this a better cultural facility. As a part of this process, New Japanese Canadian Association (NJCA) and JCCC have merged, and new members have joined the board of directors. Although JCCC was founded by a Japanese Canadian, the future of it is in the hands of new immigrants and the young generation so I hope we can collaborate and do the best we can in the years to come.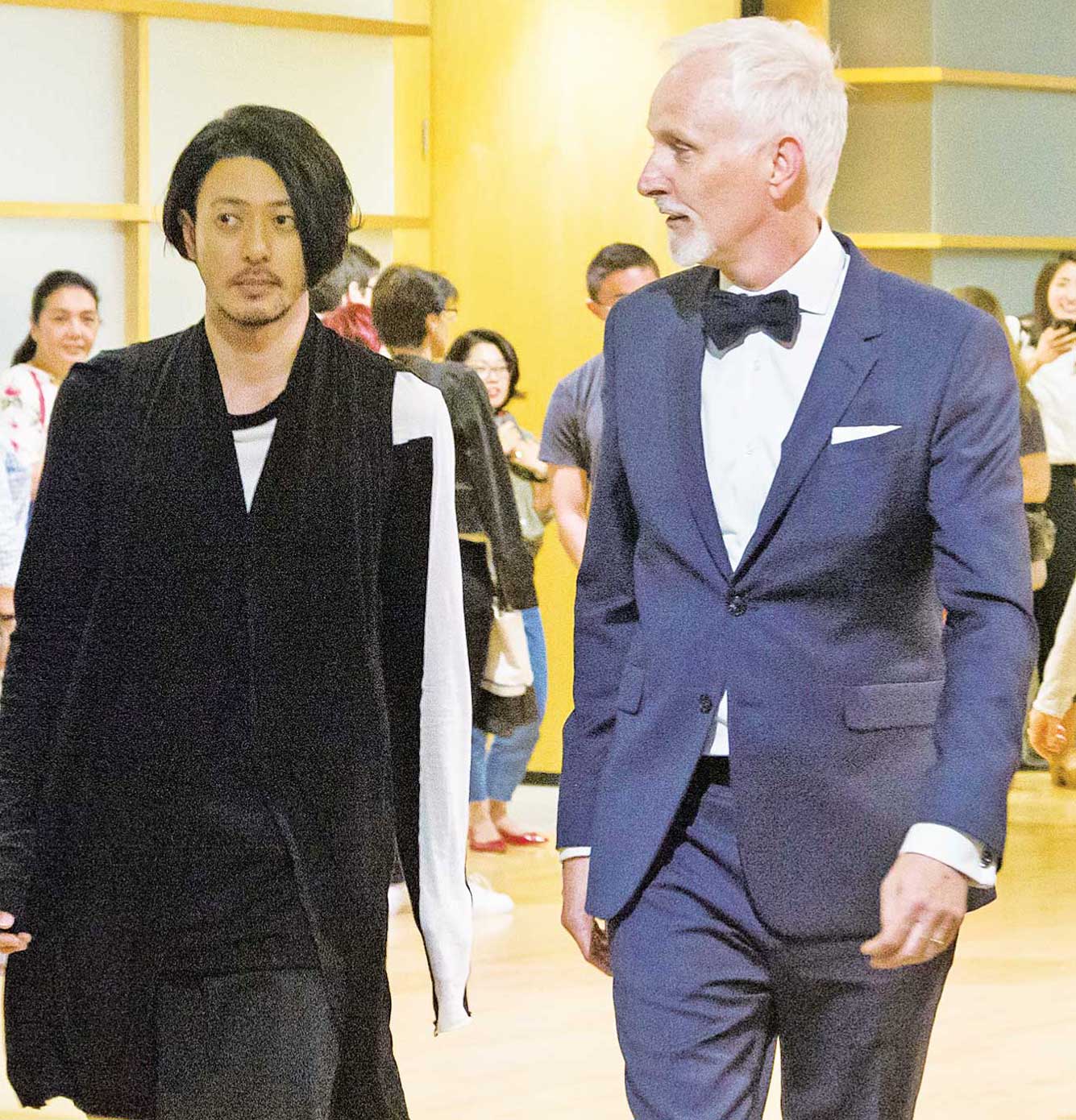 Also, in order for Canada to become a better country it's necessary to pass along the history of Japanese Canadians. There are some parts of Canadian history that hurts to recall, but it's important to pass these memories along and to ensure that the same tragedy won't occur a second time in any community.
Please give a message to the readers of TORJA.
If you haven't already been to JCCC, I highly recommend you do. You can do a range of things here, like learning the history, participating in a talk, or watching films. It would definitely make you proud that you're a Japanese or a Japanese Canadian. We're also looking for volunteers to create the JCCC with us so do let us know if you are interested!
---
Japanese Canadian Cultural Centre (JCCC)
Ever since its foundation in 1964, JCCC has promoted Japanese culture to many through its various cultural programs, including New Year's Festival and Matsuri (Japanese festival) for each season. In addition, it passes along the historical experiences of Japanese Canadians and provides an opportunity for learning.
http://www.jccc.on.ca/en/
(Japanese Article: 「戦中に日系人が経験したことを共有することで悲劇を繰り返させないように」カナダ・トロント STORY.10 ジェームス・ヘロンさん インタビュー)