Here's a whole list of Japanese noodles (including ramen, of course!) that's gotten much buzz lately. The editorial team went to check them all out just for you! Which one (or many!) of these is your favourite?
A taste of home.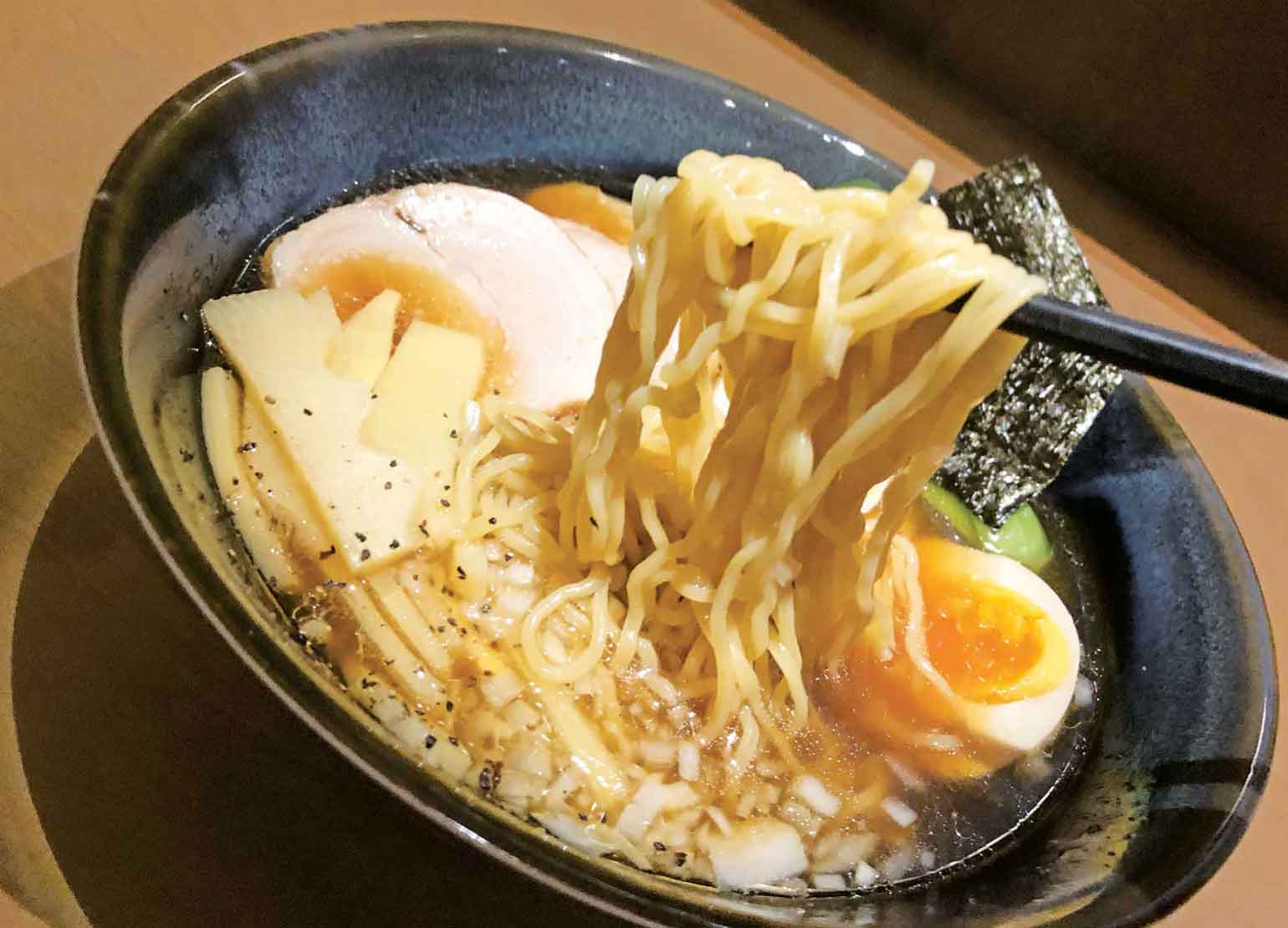 Here's a chashu (braised pork belly) noodle made by chef Aoki, a man whose name has become quite popular among the Japanese community lately. His refined, flavourful soup is sure to remind the Japanese of their home. The thick slice of chashu inside is so tender that it melts in your mouth.
You really can't go wrong with anything at this store.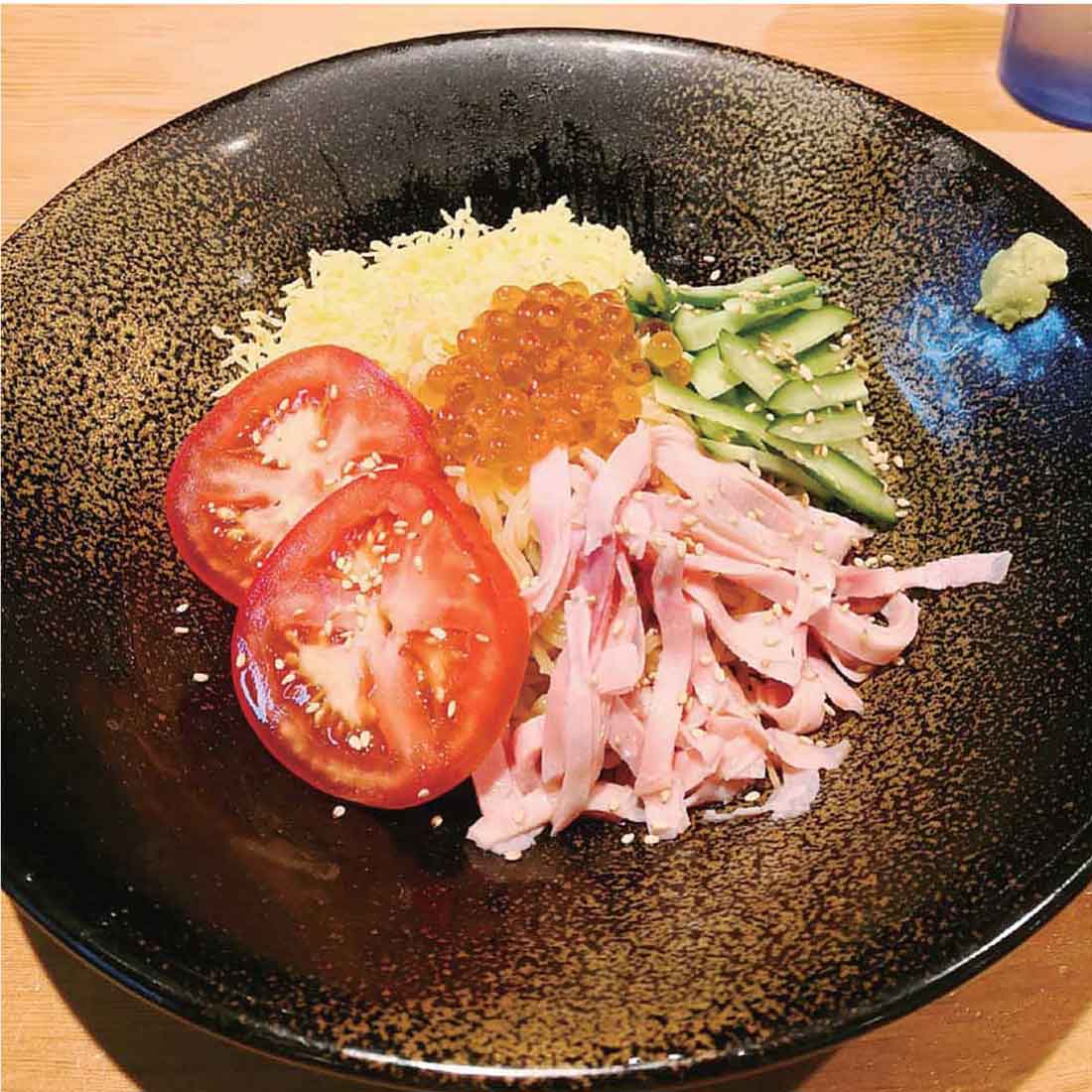 RAIJIN's strength lies in its versatility, not just their ramen. This year, they added four new types ramen to their variety, all served cold, made especially for the summer season. While keeping up to date with the trends in Japan, RAIJIN creates flavours that continues to satisfy the palate of Torontonians. Their whole range of toppings makes you want to keep going back until you've tried them all.
RAMEN RAIJIN
24 Wellesley St West Rear
647-348-0667
Arguably the most authentic udon in Canada.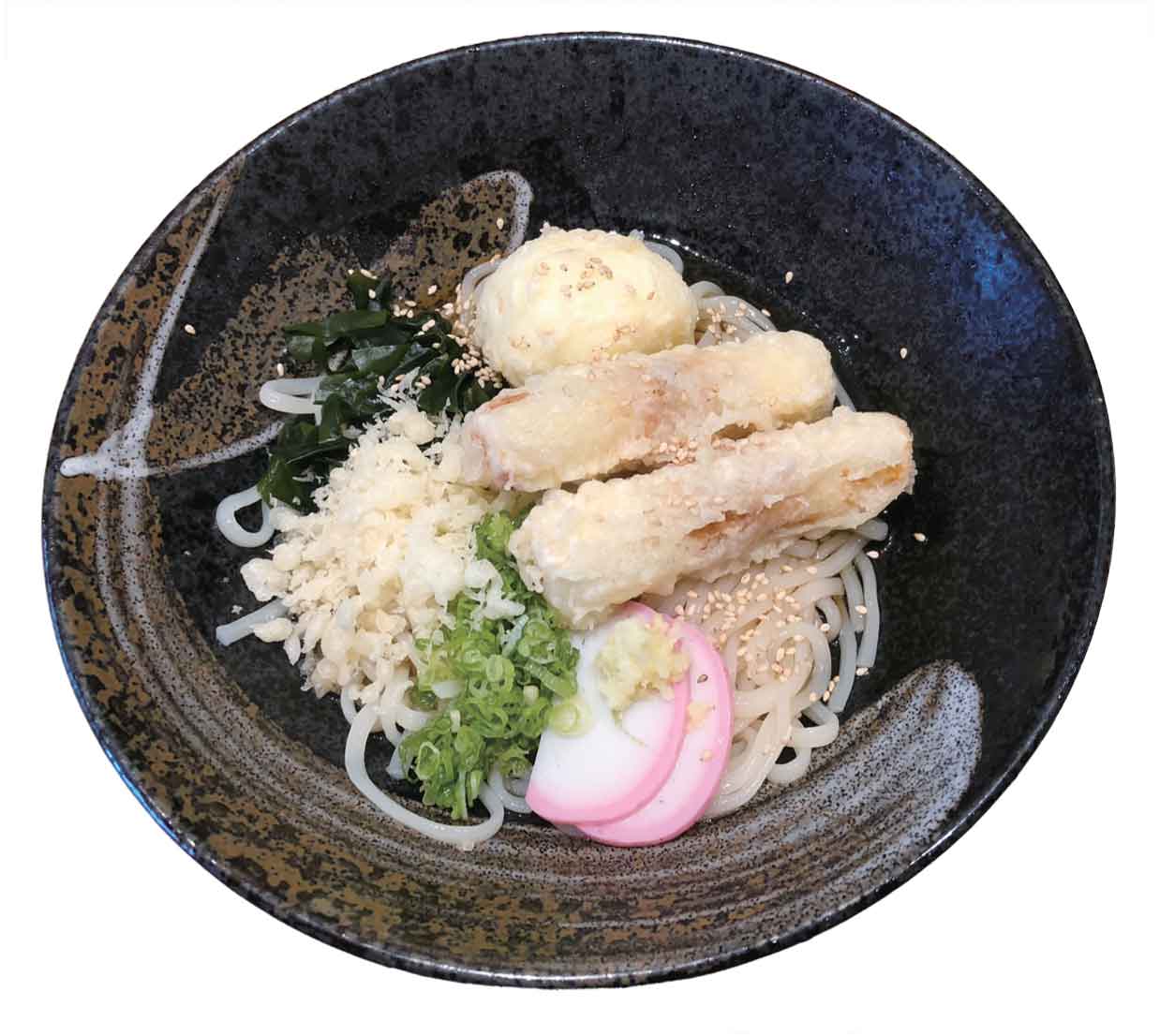 Despite being famous for its sushi, this restaurant also serves udon and soba in their course menus. The quality of their dashi (stock, broth) and tempura is top-notch, just like the store itself. Their dishes just get better and better each time—a testament to their dedication to perfection.
ZEN
7634 Woodbine Ave, Markham
905-604-7211
A magical bowl of ramen filled with love from the chef.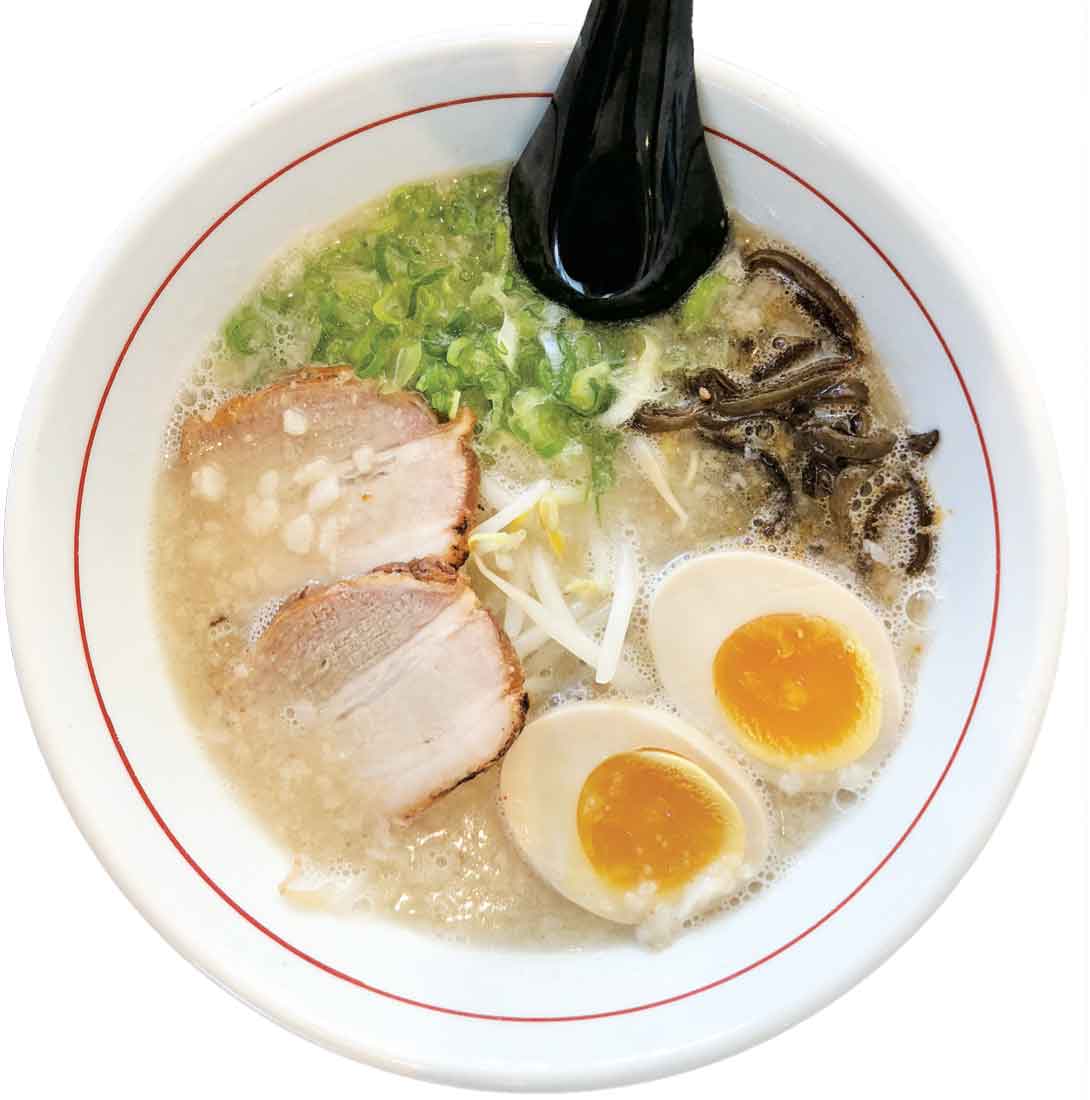 The renowned Okinawa-style izakaya, Ryoji, began anew with a ramen restaurant. With its generous portion of noodles, its wide range of toppings, and its carefully-crafted tonkotsu (pork bone) broth creates the perfect bowl. It's definitely worth its price.
RYUKYU RAMEN TONDOU
596 College St
416-588-8317
The perfect bowl of ramen crafted by the master of ramen.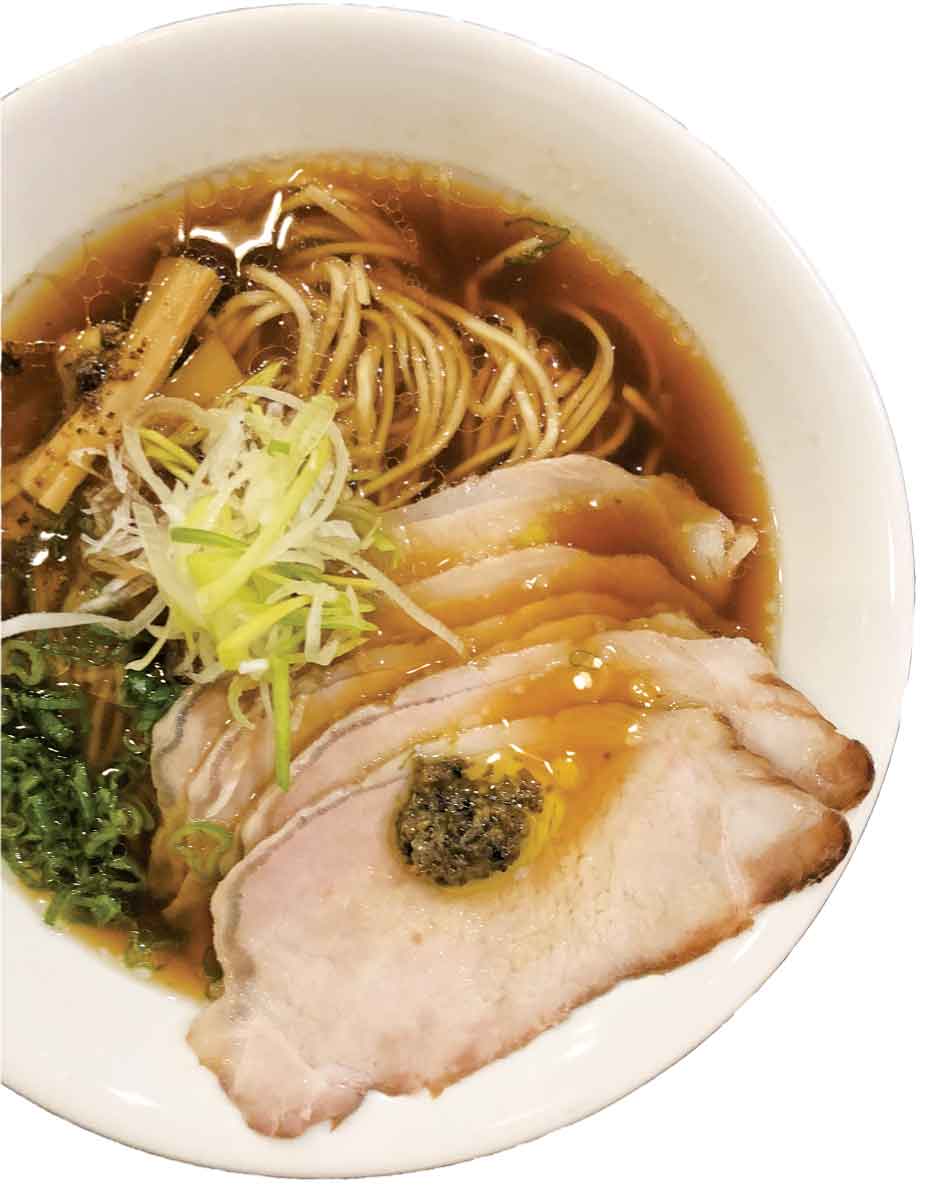 Many celebrities visit Tokyo just for this bowl of hamaguri (clam) ramen. Along with its one-and-only soup comes the black truffles that bring you to a whole new world of flavours. It's as if the noodles and soup were made for each other; you really can't get anything quite like this anywhere else.
KONJIKI RAMEN
5051 Yonge St, North York
647-350-7766
Delicious asari (clam) ramen on its way!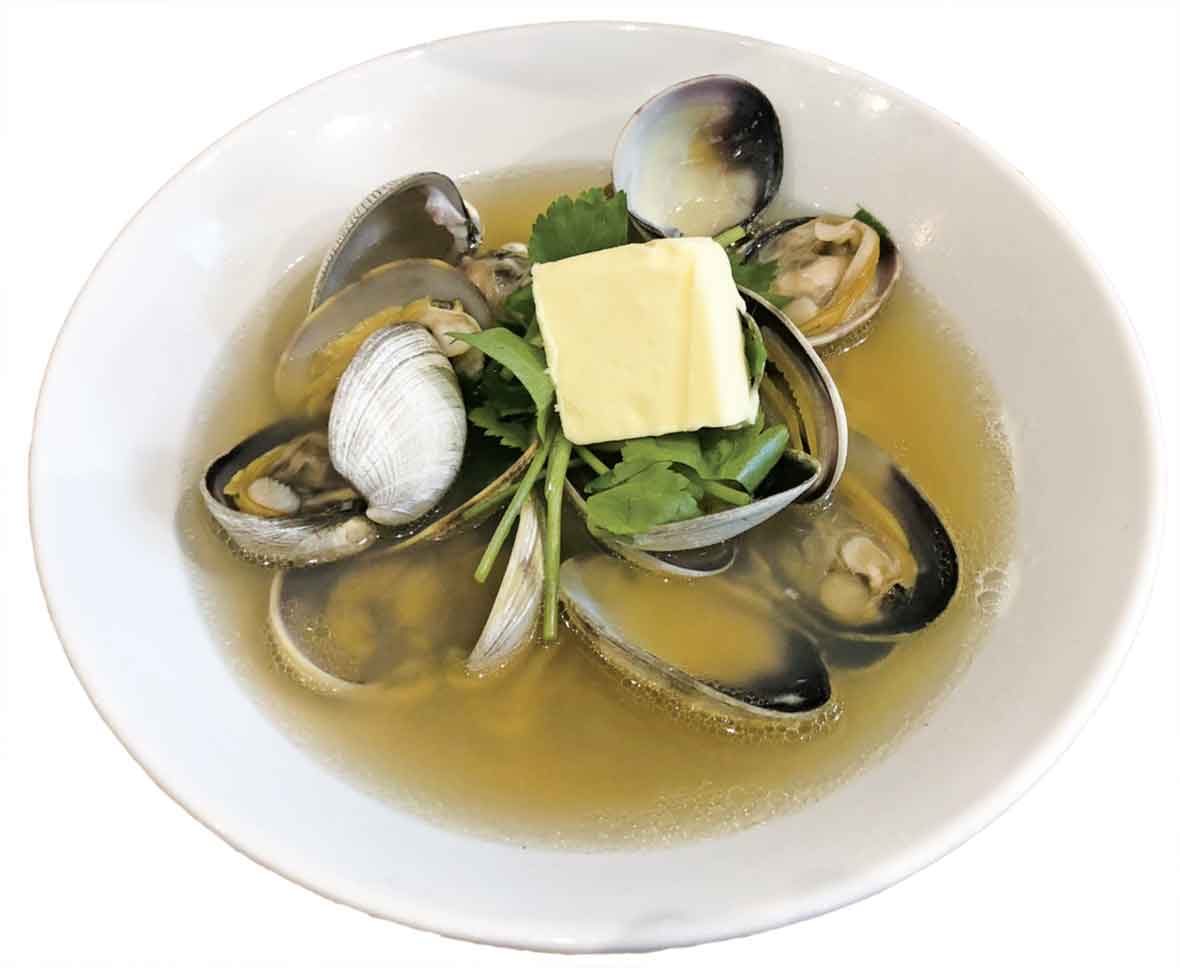 The chicken-based salt ramen created by this yakitori restaurant is simple and lightly seasoned. On the other hand, their upcoming asari-based ramen is tasty, and serves as a perfect ending after you've had your drinks. Without doubt, this would be one of the best bowls out there once the clams become more plump this summer.
IZAKAYA JU
3160 Steeles Ave E, Markham (J-Town)
905-474-1058
A must-eat when Toronto welcomes its summer.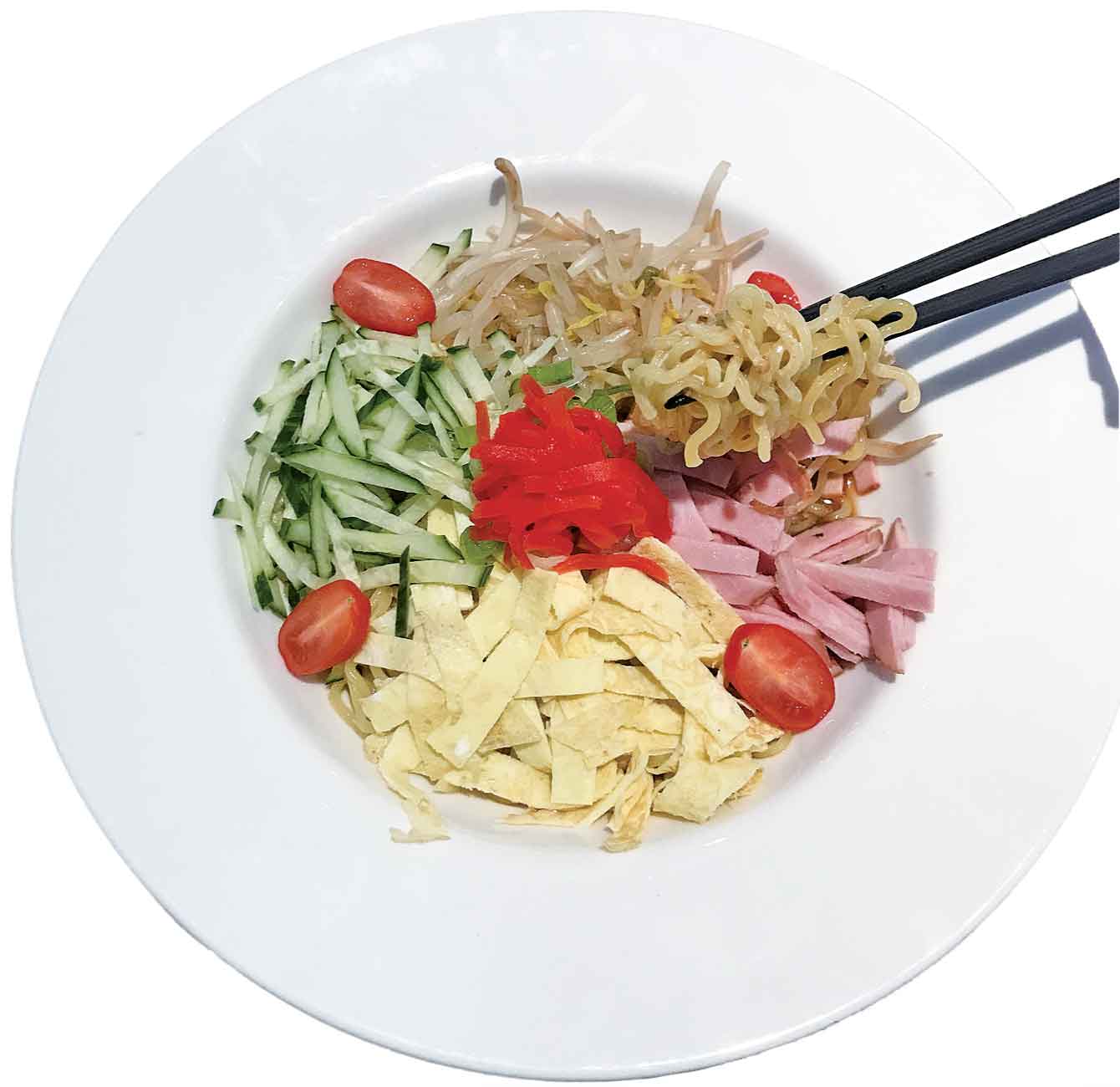 Hiyashi-chuka, or cold ramen noodles, is what your body calls for when the heat wave starts to wash over Toronto. What's great about KOYOI's noodles is that you can literally have them anywhere with anything, even on the patio with your glass of beer. So what are you waiting for? Let's go get the noodles now!
KOYOI
2 Irwin Ave
647-351-5128
The splendid combination of sushi and soba.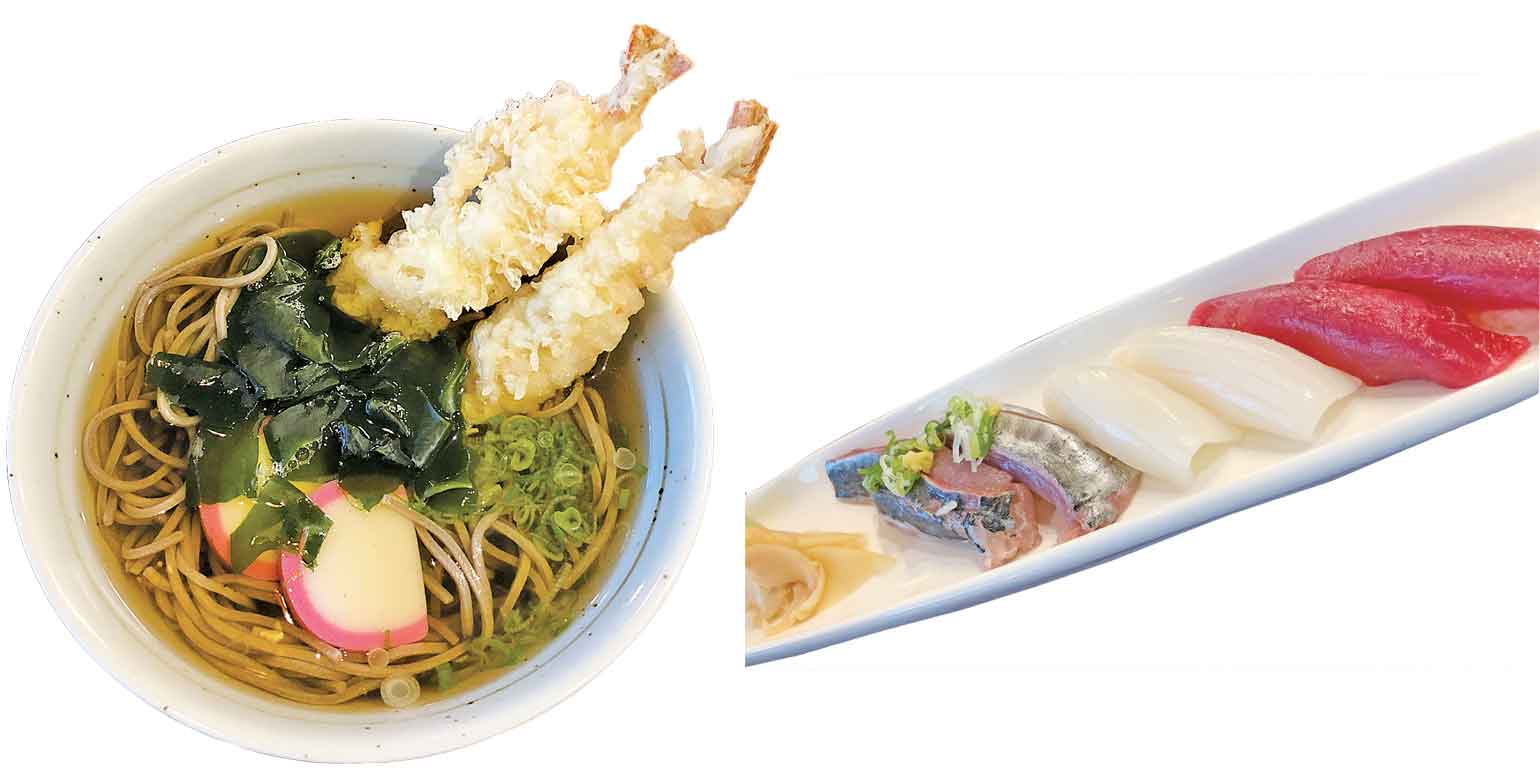 Their sushi is created with a large portion of neta (fish) placed over a small, perfectly shaped shari (rice). The master's sushi here is quite something. After a drink along with your favourite sushi, it's time to have the tempura soba. Dip the shrimp tempura—fried crisp to perfection—into the soba sauce and enjoy it with the soba. Even the tempura pieces that fall into the soup add another layer to the flavour. This is what you call a bowl of happiness.
AOYAMA SUSHI
2766 Victoria Park Ave, Scarborough
416-494-7373
A unique taste and flavour, based on its own philosophy.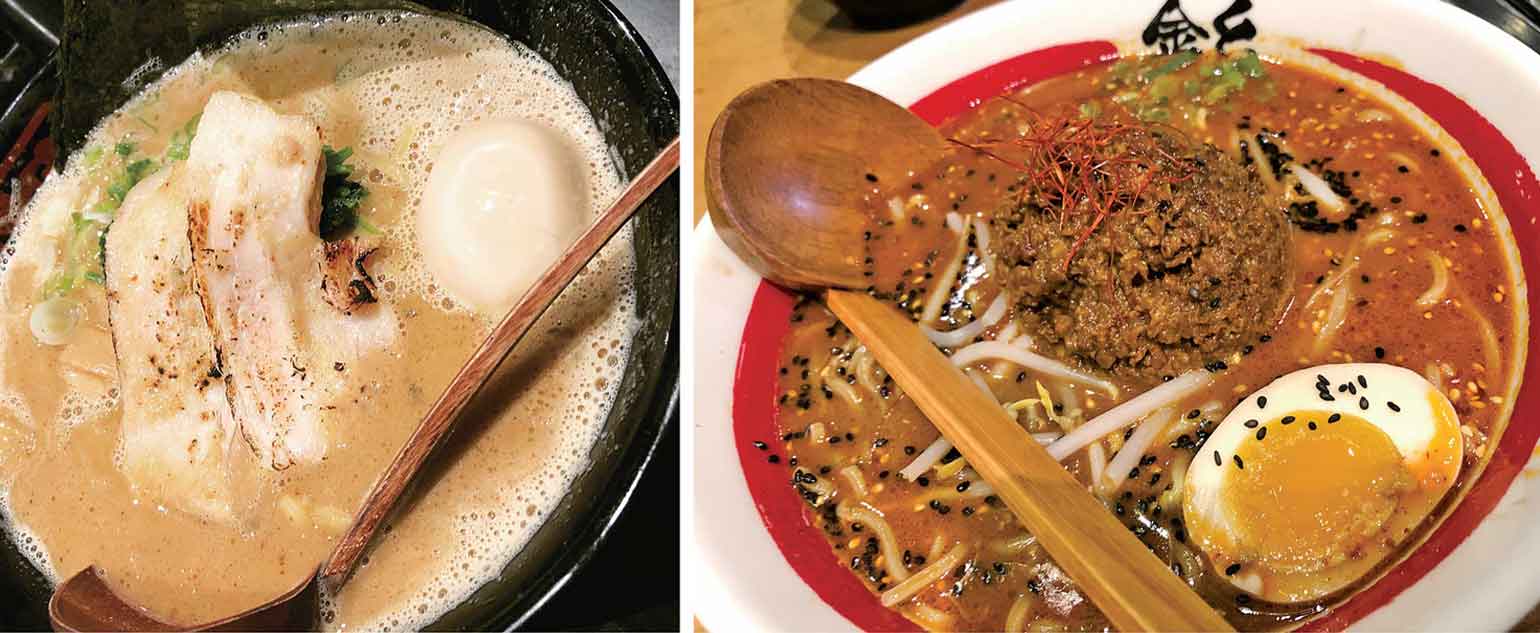 As the pioneer of the ramen craze in Toronto, KINTON RAMEN's success is proven by the fact that they finally set foot in Tokyo. You can see their originality in their broths, whether it be tonkotsu or chicken paitan (chicken bone) broth. What's more, each branch has its own creation, making the whole experience that much better for any ramen lover. The creamy tonkotsu at Eglinton is one where you can feel their unyielding passion for ramen.
KINTON RAMEN
90 Eglinton Ave E #108 / 668 Bloor St W(and various locations)
647-340-5933
Noodles at Guu are Guuu'd in taste!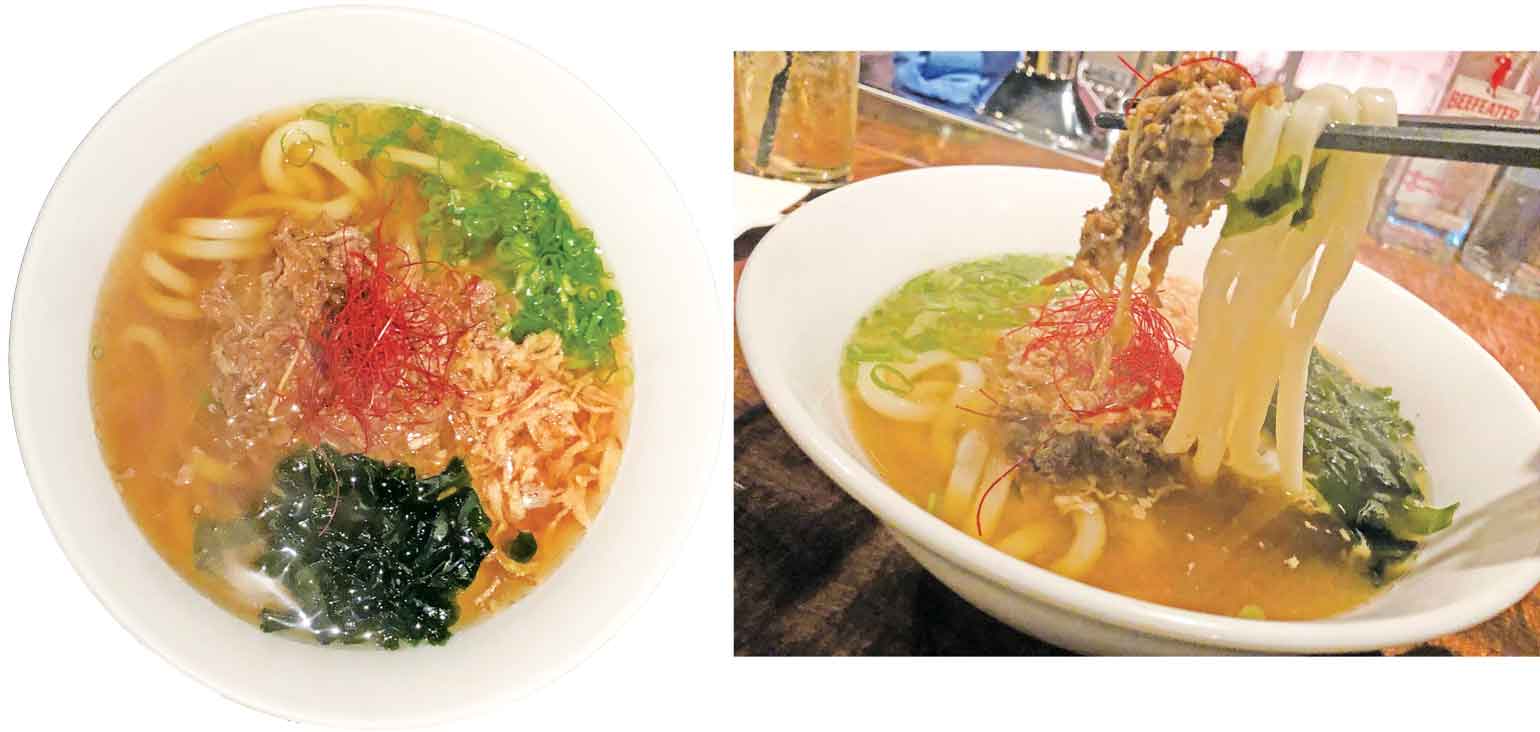 Now for the pioneer of izakaya culture in Toronto. As the creator of a range of izakaya foods, their innovative spirit exists in their bowl of noodles as well. The fat from the wagyu beef in this one melts out and in to the dashi, making each bite different from the one before. Can't wait to see what they have in store next!
GUU IZAKAYA
1314 Queen St W
647-351-1314
And now… time for the new dishes from the legendary one-star Michelin restaurant, Konjiki Ramen: "Lobster ramen" and "Lobster gyoza"!
Wednesdays only!
Their lobster meat will get you drooling already.
Devour it with some thick noodles!
Lobster ramen $28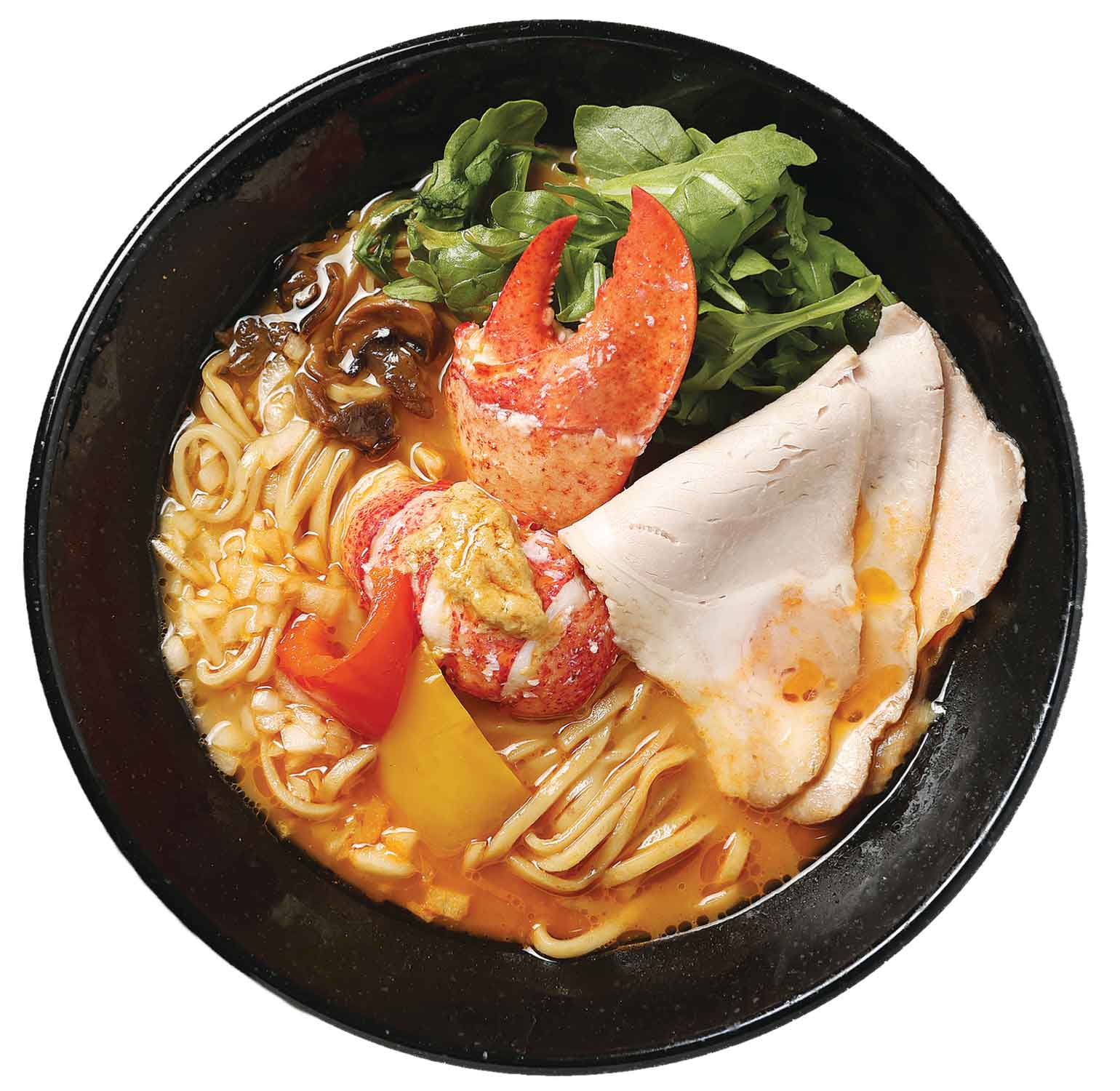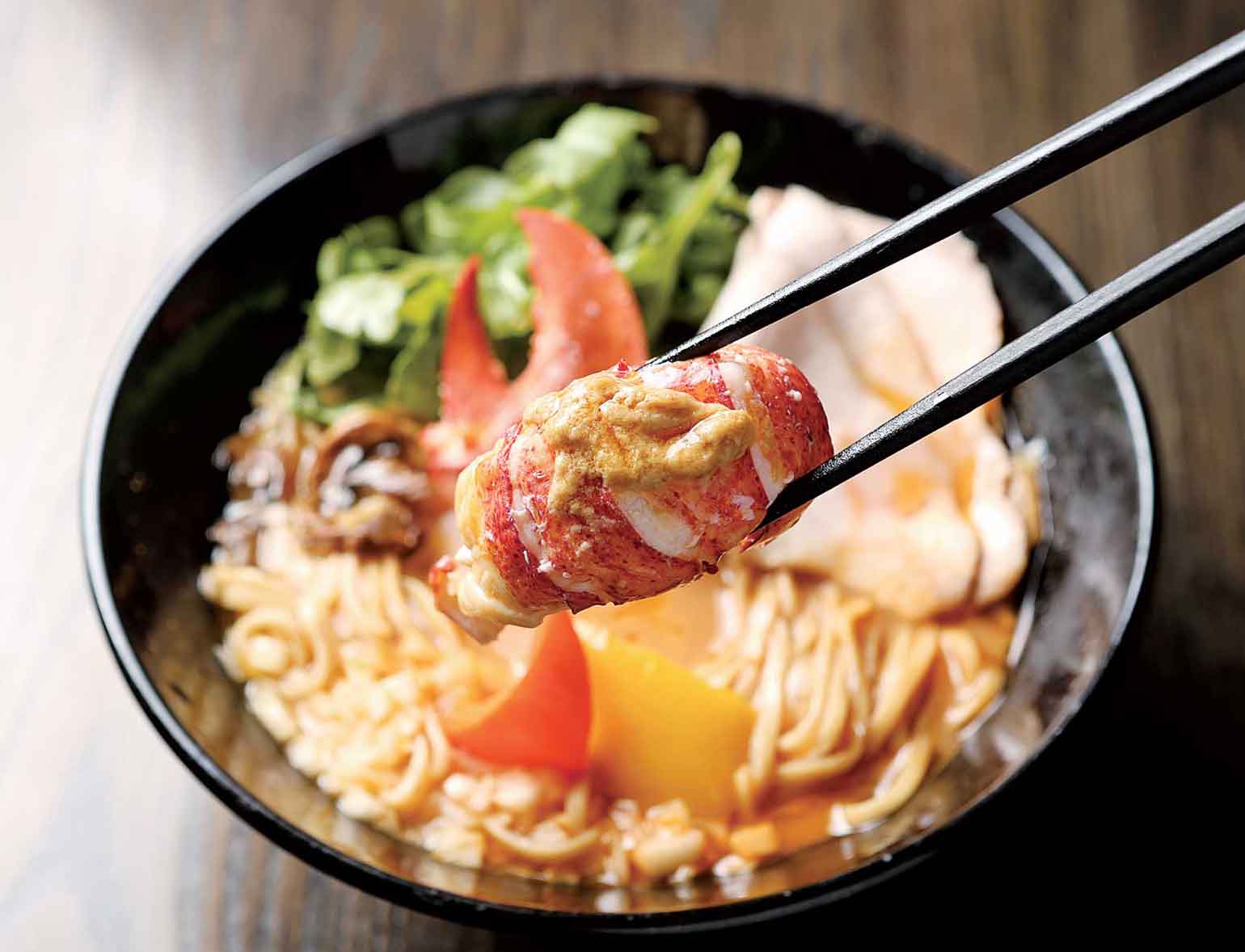 A bowl made with fresh lobster delivered from the east coast. At the centre is a lobster claw in all its glory, surrounded by their homemade chashu, homemade lobster oil, lobster cream, and of course, lobster meat. You can choose your soup from either miso (bean paste) or tonkotsu, and the thick noodle, made for this very bowl, completes the circle. The rich soup entangles well with the thick noodles, and the umami from the lobster wraps everything together. Caught yourself drooling already? Me too.
Mondays and Tuesdays only!
The more you chew, the more your mouth is filled with flavour.
A luxurious way to enjoy lobster.
Lobster gyoza $7.50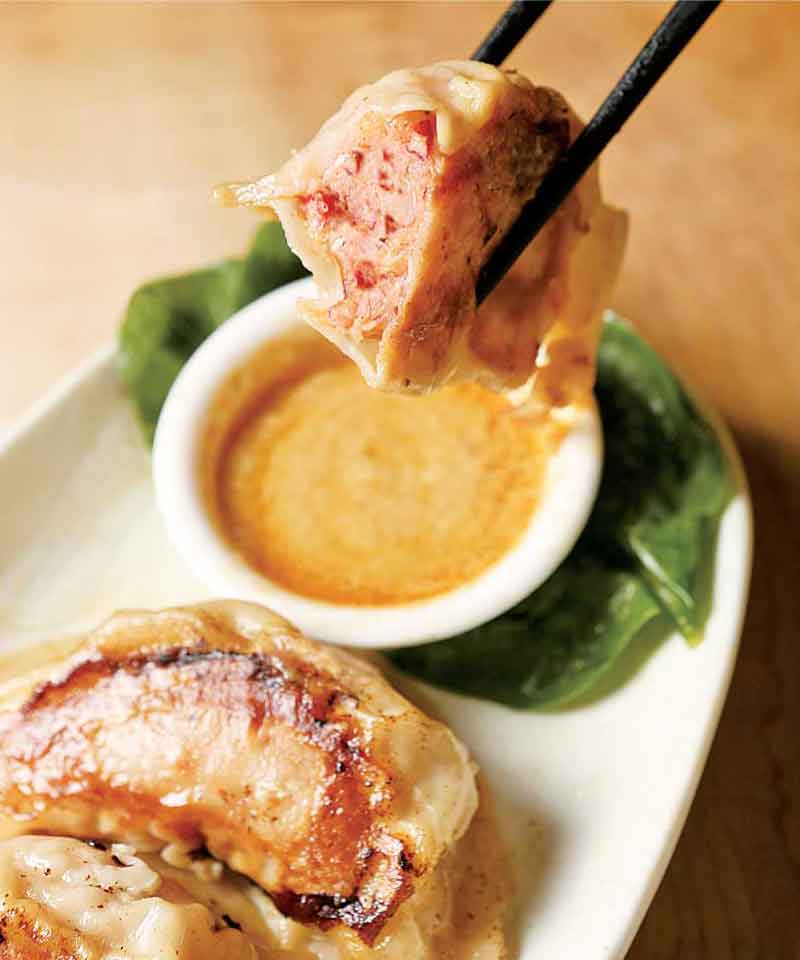 A generous portion of lobster meat is used for the filling of this gyoza, along with paprika and onions. Sounds good to you already? That's not where it ends. You don't enjoy this gyoza with soy sauce like you would normally do; instead, dip it into lobster cream, and there you have it. There are four pieces on one plate, but it's no question that the plate will be empty in no time.
(Japanese Article: ジャパニーズ・ヌードルはやっぱり美味い!|特集「カナダのアジアンヌードルを食べ尽くせ!麺活特集」)