Ever wanted to live a life like a daimyo (feudal lord) back in the Edo period? S ay no more. This year, the two feudal fortresses which appear on the Japanese Castle Foundation's list of "Top 100 Castles" are offering overnight lodging experiences. They'll be the first feudal fortresses in Japan to offer stays of this sort.
Starting this spring, Ozu Castle in Ehime Prefecture, located about five hours by car from Osaka, will host overnight guests in its four-story tenshu (core tower), which was originally built in 1331 by Utsunomiya Toyofusa. The structure as represented now was built sometime between 1585-1617 and during this period, the castle was controlled by a number of lords, including Wakisaka Yasuharu, Kobayakawa Takakage, Tōdō Takatora, and Toda Katsutaka.
In 1617, the castle was occupied by Katō Sadayasu and, until the Meiji Restoration, the castle remained under control of the Katō clan. In 1888 the keep was destroyed by a fire, though the two yagura, or towers, that were connected by corridors to the keep were saved. What remained of the castle survived World War II, even though the surrounding castle town was firebombed. In 2004, it was restored using 350-year-old Kiso Japanese cedar and other timber from Japan.
The castle sits on a hill above the Hijikawa River in Ozu, a well-preserved town that dates back to the Edo period (1603–1867) and is known as the "Little Kyoto" of its region. The overnight program will be offered for just 30 days each year and includes a traditional gun-salute welcome, dance performance, and gourmet Japanese meal in addition to the castle stay.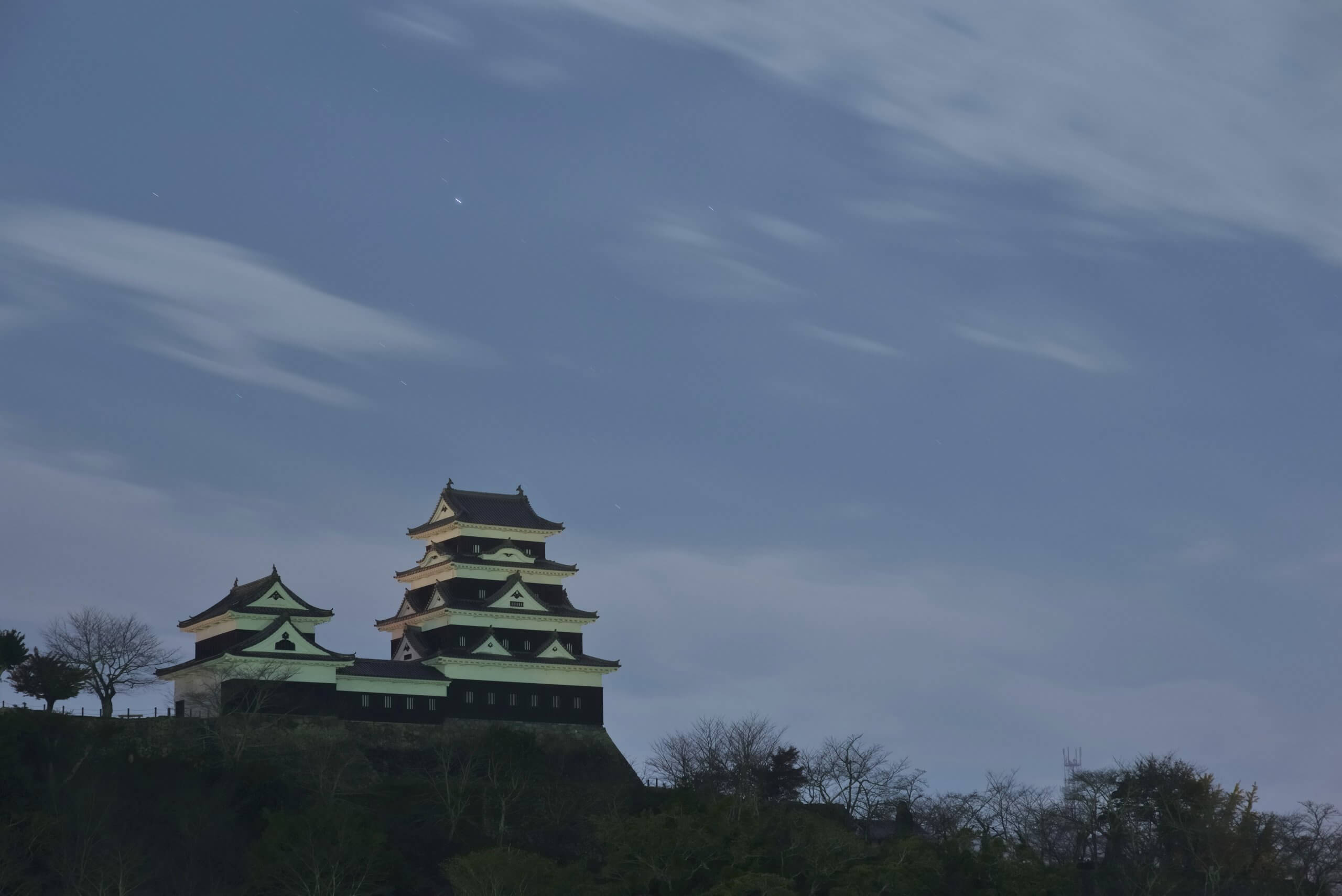 Ozu Castle is currently taking online reservations and is expected to open to travelers as soon as April 24—that is, to those who can spend 1 million yen (US$9,168) per couple to stay the night.
The 16th-century Hirado Castle in Nagasaki Prefecture will also offer a similar arrangement, although official dates and rates have yet to be announced. This hilltop castle was once home to the Matsura clan, who ruled over the Hirado domain during the Edo period. The original fortress was destroyed during the Meiji period (1868–1912), but a reconstructed five-story keep now stands on the grounds near two renovated shrines and a few walking trails that overlook Hirado Strait. A unique lodging option is expected to open in the castle this July, which travelers can book through Stay Japan, a website operated by Hyakusenrenma, Japan's Airbnb-like platform. 
Source: AFAR, "Some of Japan's Ancient Castles Are Opening for Overnight Stay"