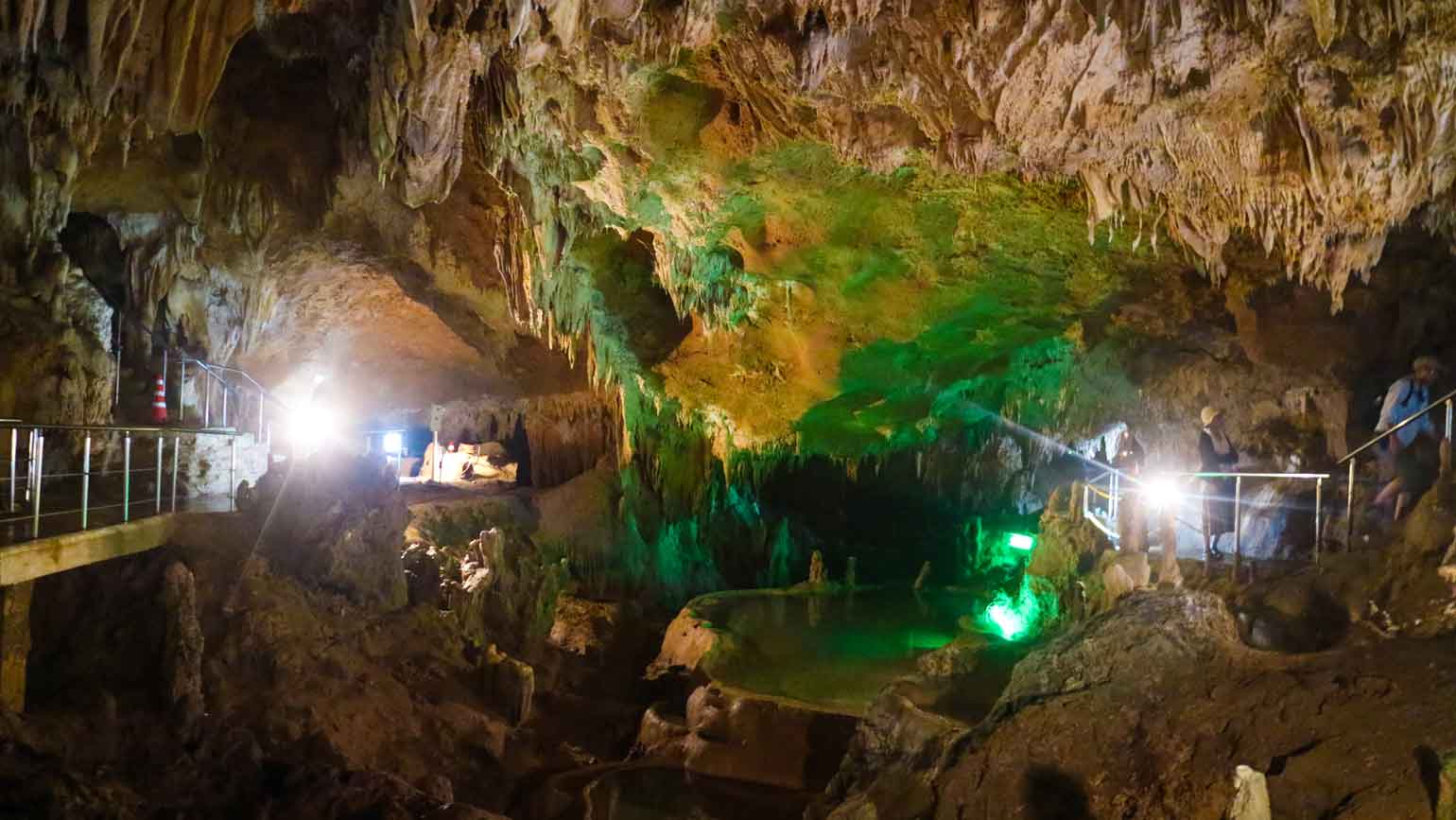 Ishigaki island is a beautiful tropical paradise, geographically close to Taiwan—one of the islands of Okinawa. The Ishigaki Island Limestone Cave is one unique attraction that is perfect for a cool retreat from Okinawa's heat. It is the biggest calcareous cave on Ishigaki Island, adorned with spectacular stalactites. 3.2 km long, with about 660m open to the public, it is packed with stunning stalactites such as corals and fossils that are illuminated by fluorescent lights.
It is located just ten minutes by car from the Ishigaki port and it is definitely worth a visit. It costs around 1,000 yen to enter and the walk in the cave takes about 30 minutes, with no dull moment along the way.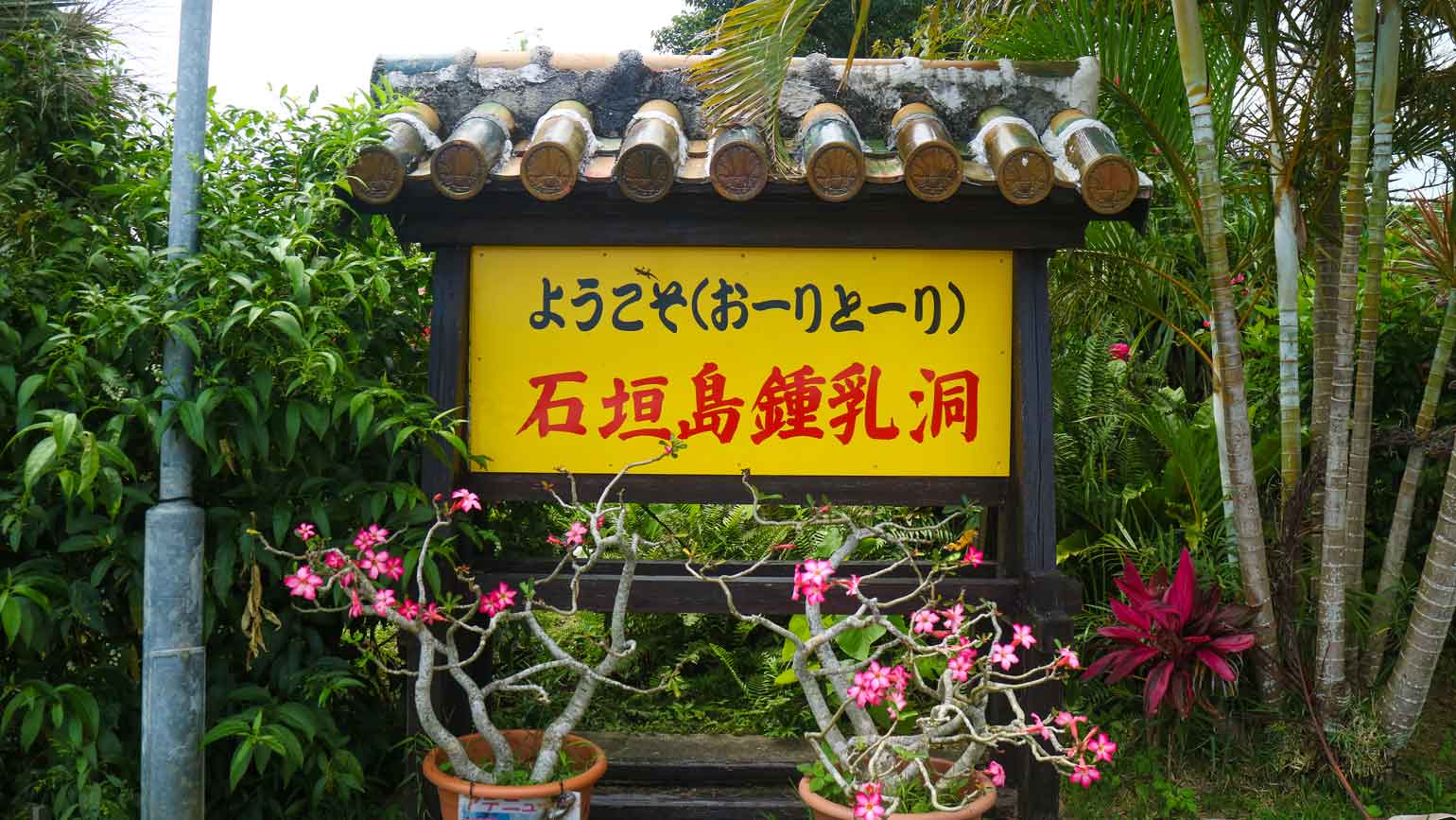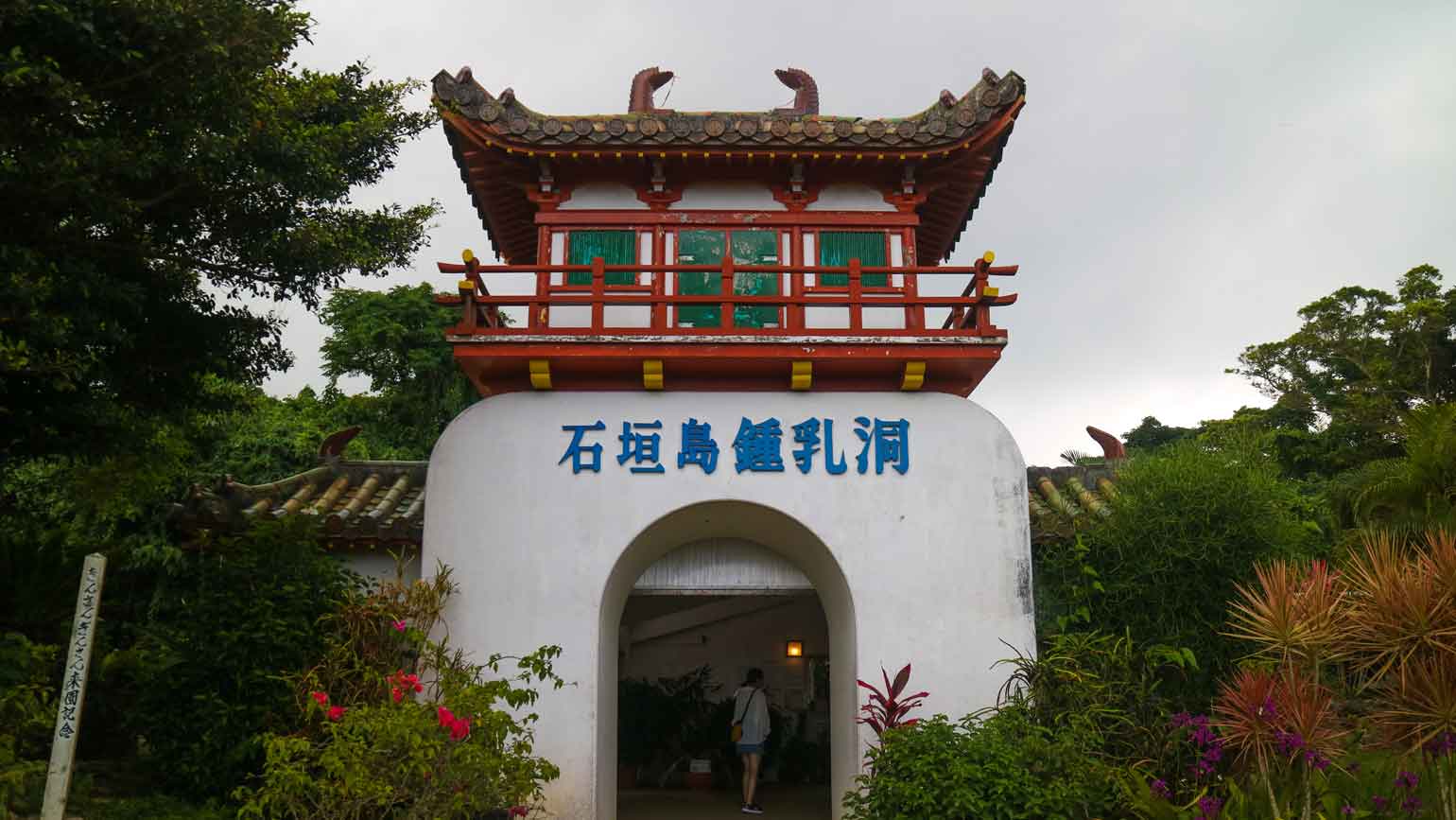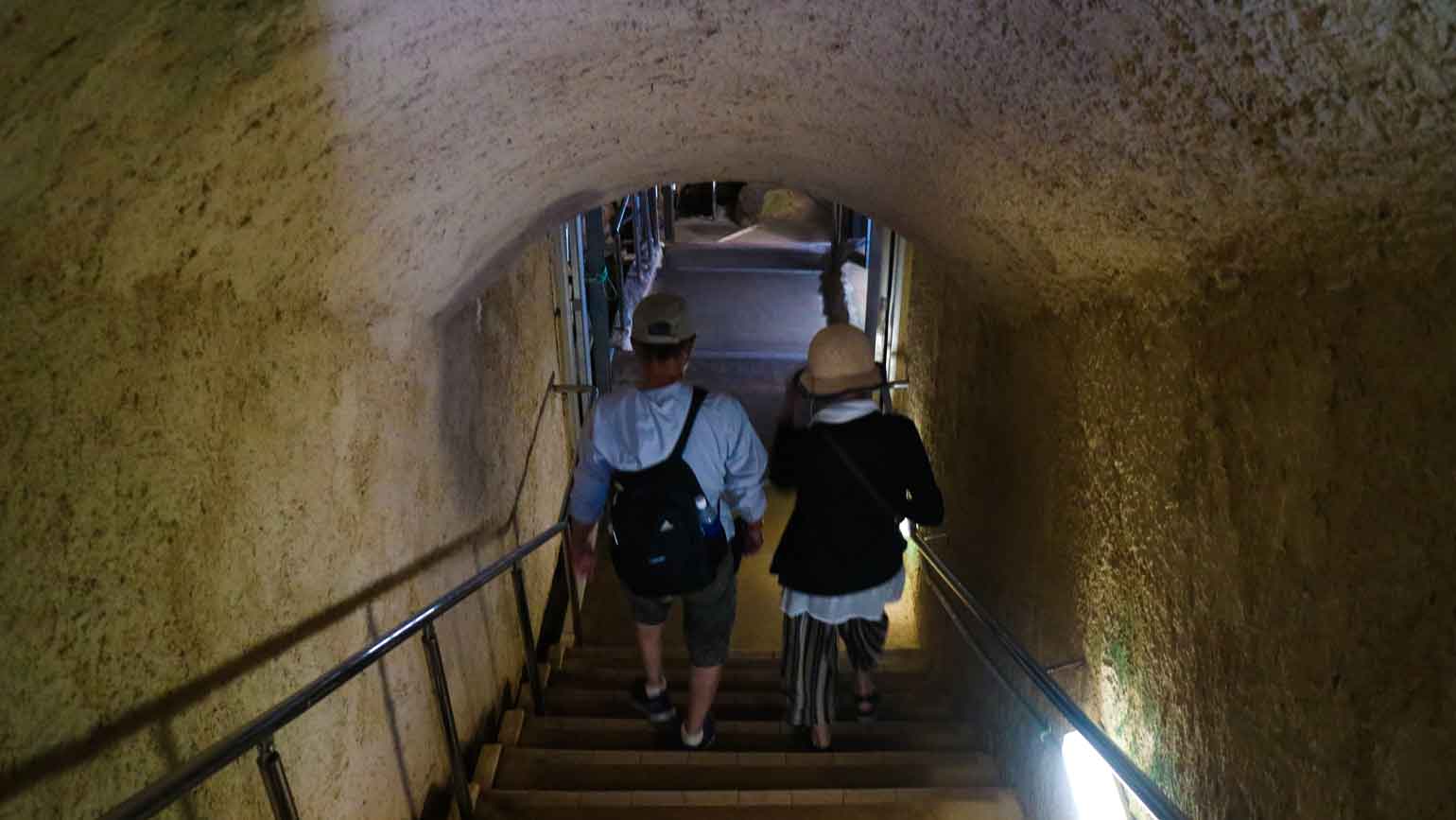 Inside, you will see breathtaking sights of the stalactites and stalagmites that formed over millions of years. 200,000 years ago, Ishigaki island was still deep underwater and it has taken thousands and thousands of years for the island to take its current shape. Giant clam fossils can be found in the cave, showing how the ocean floor has been lifted by the plate tectonics over the course of millennia.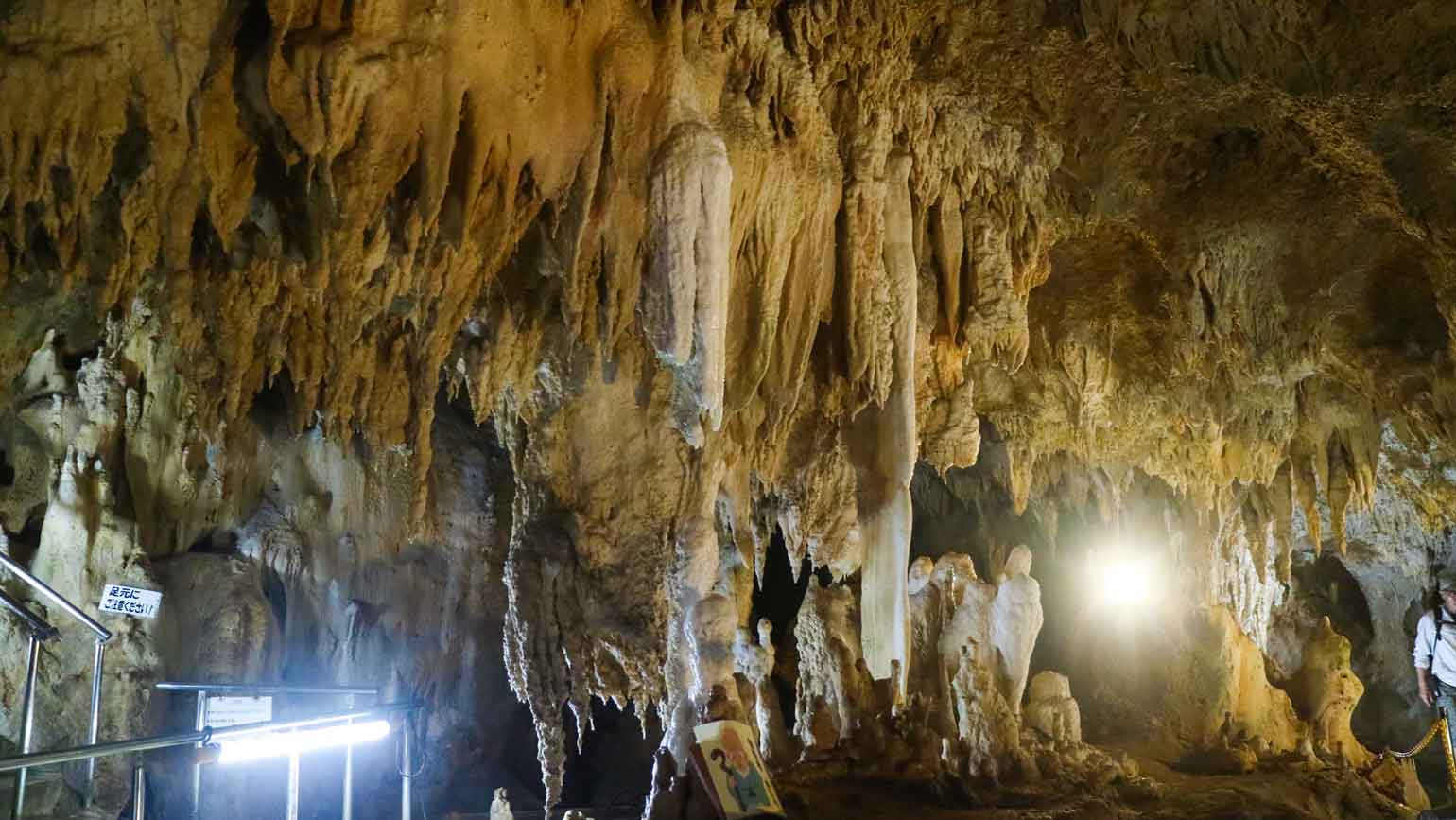 The Fastest Growing Stalactites in Japan
The Ishigaki Limestone Cave is alive, meaning its stalagmites and stalactites continue to grow with the ongoing waterflow. The cave is also famous for its fast growth of stalactites. While the usual growth speed is one millimeter in 10 to 30 years, it is one millimeter in three years in this cave.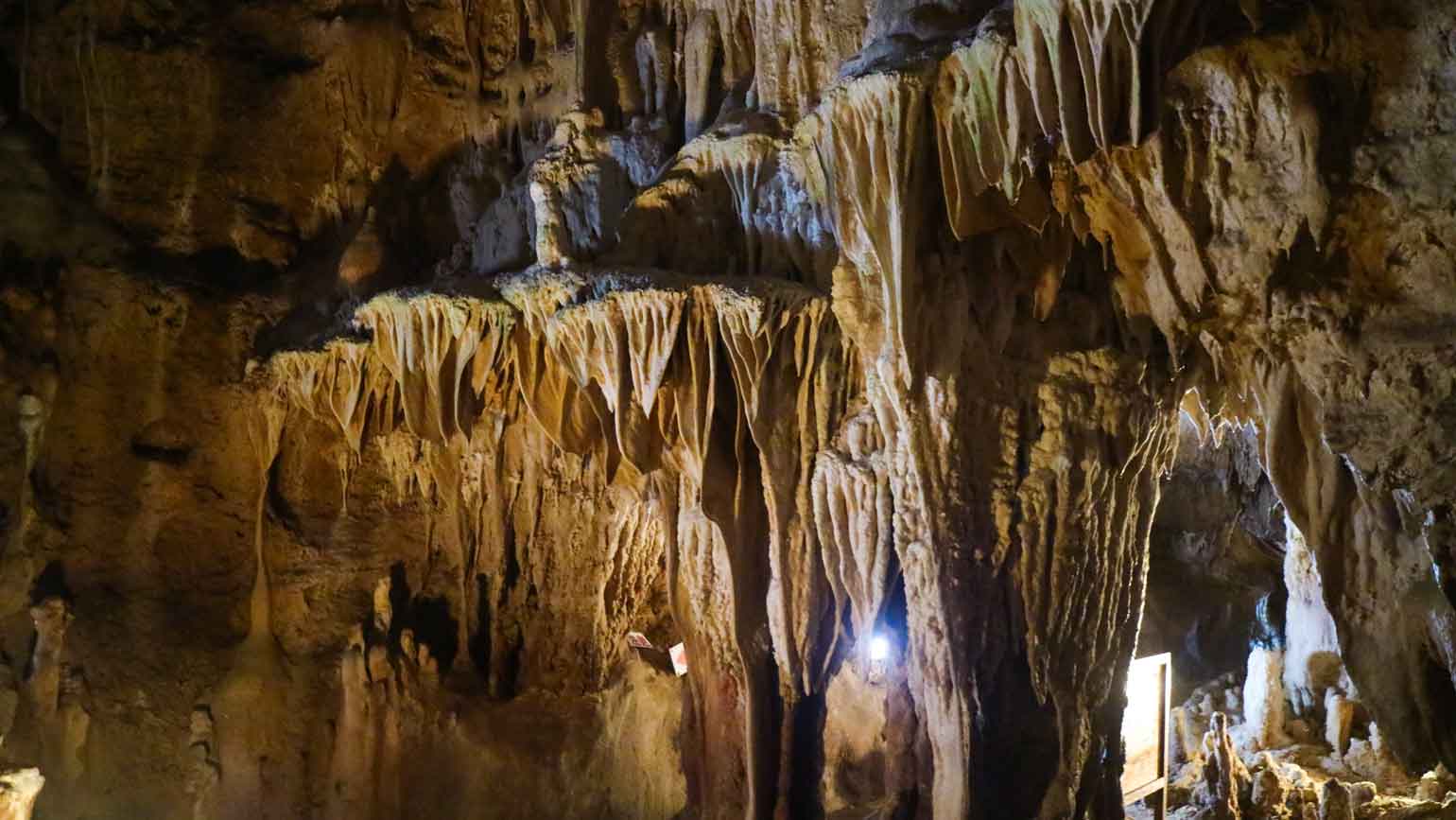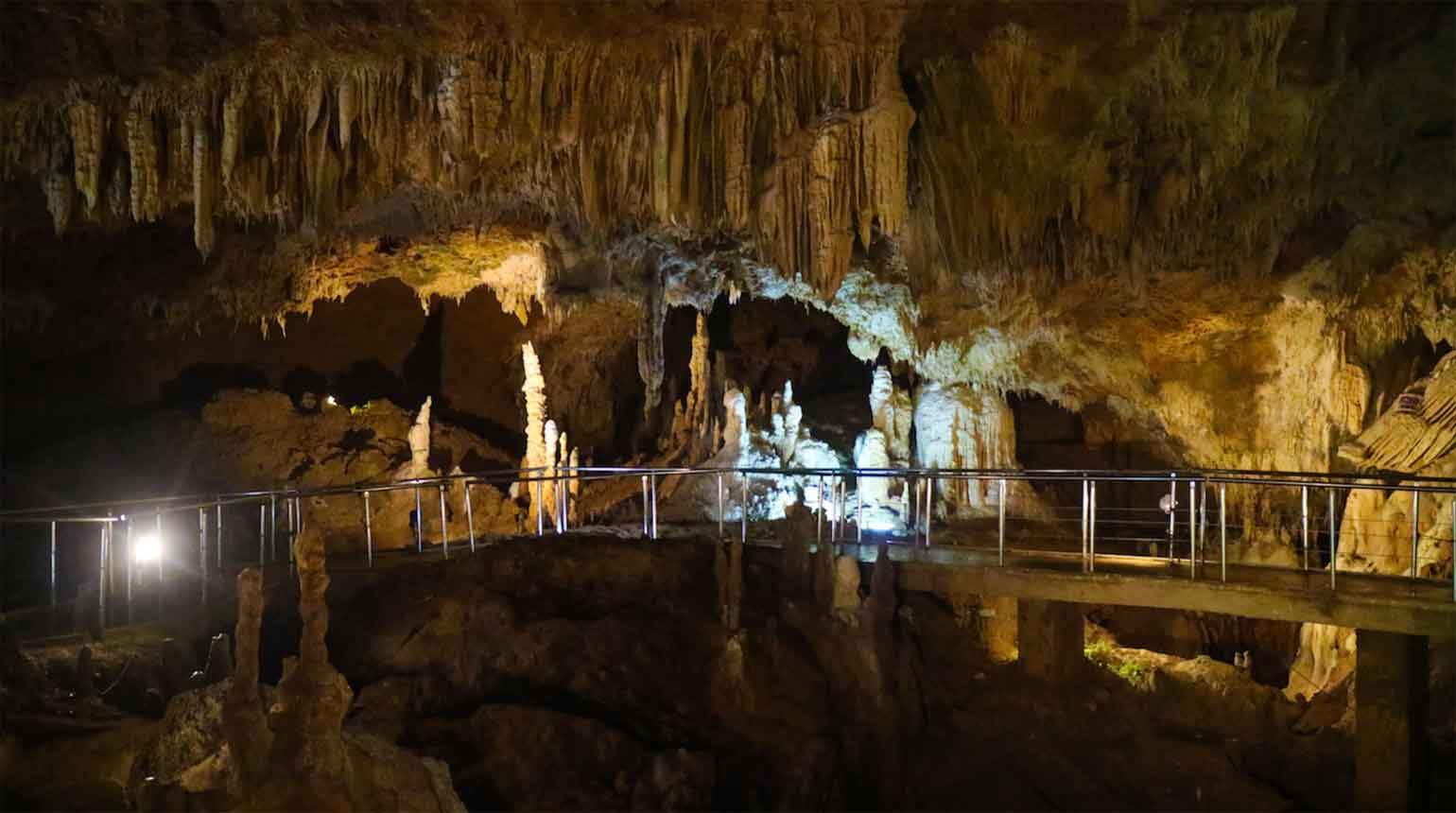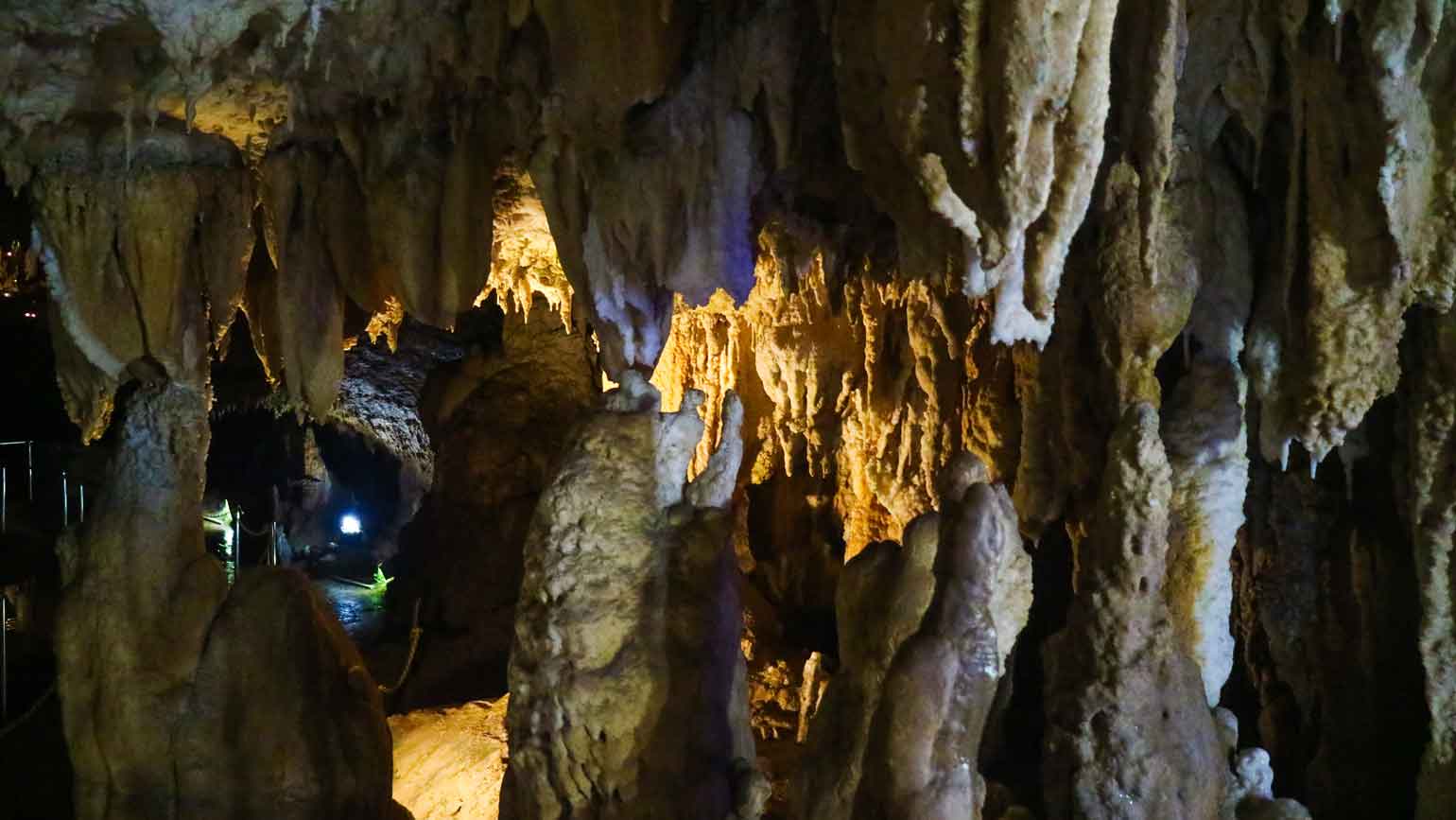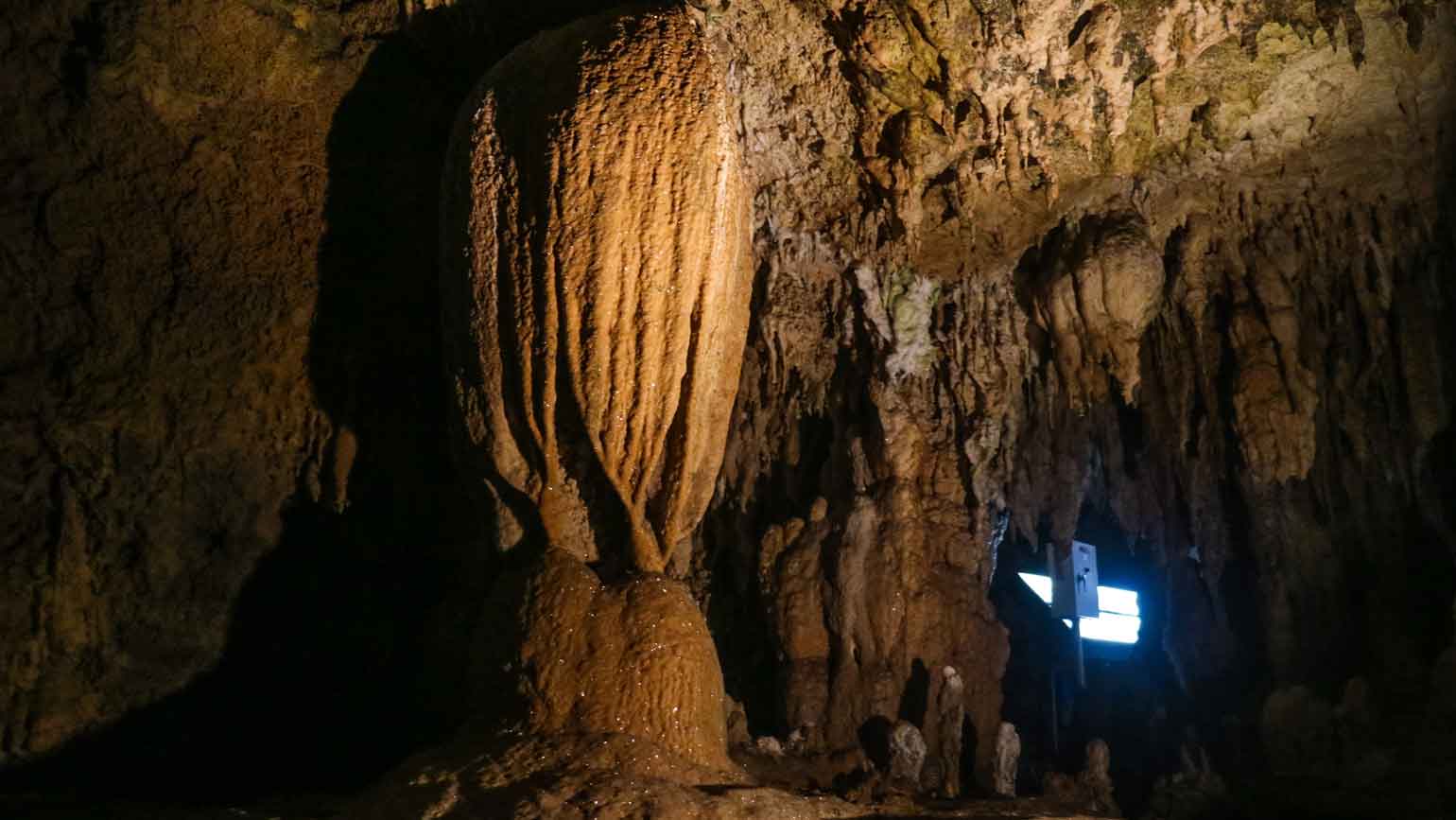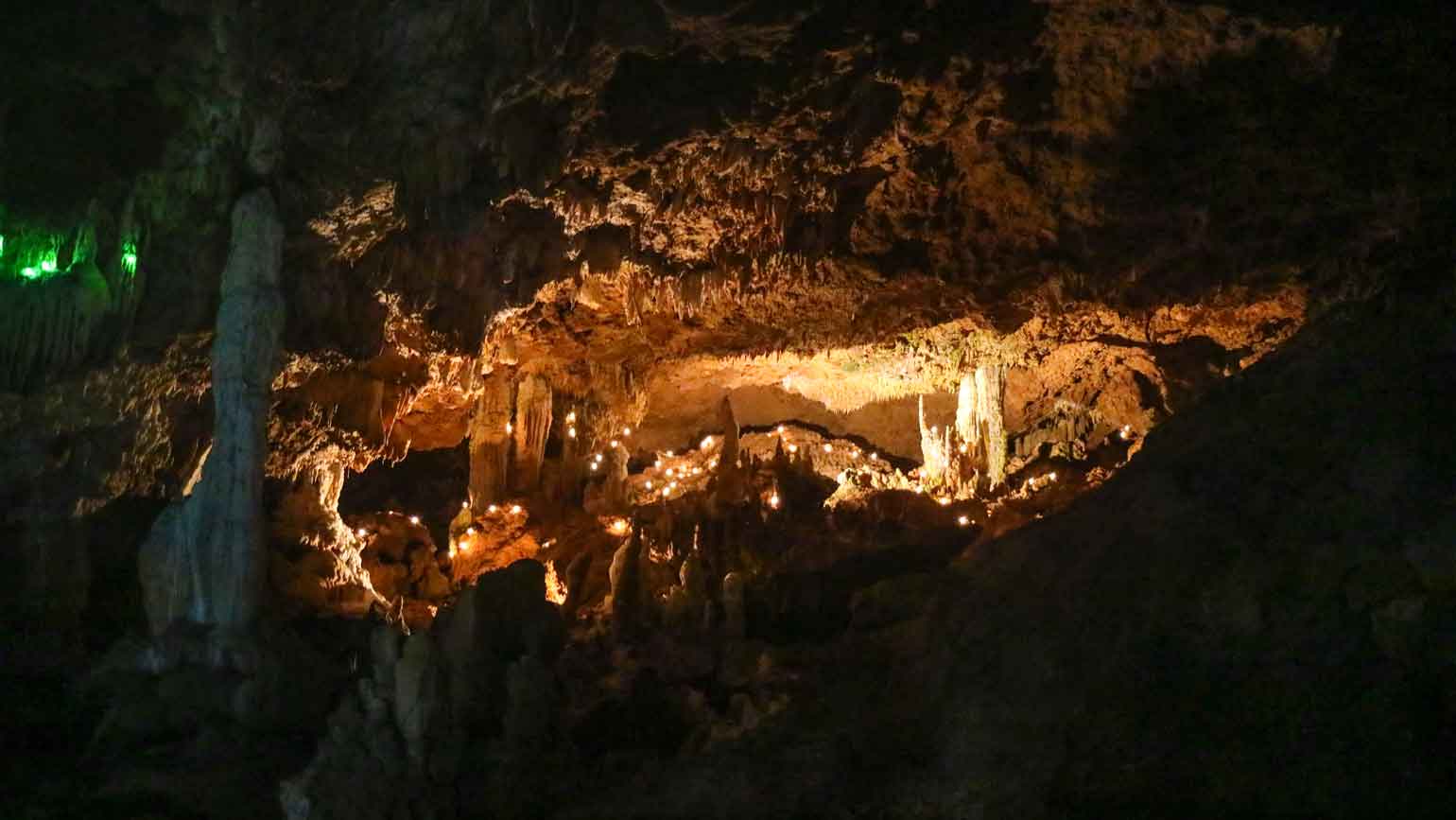 Totoro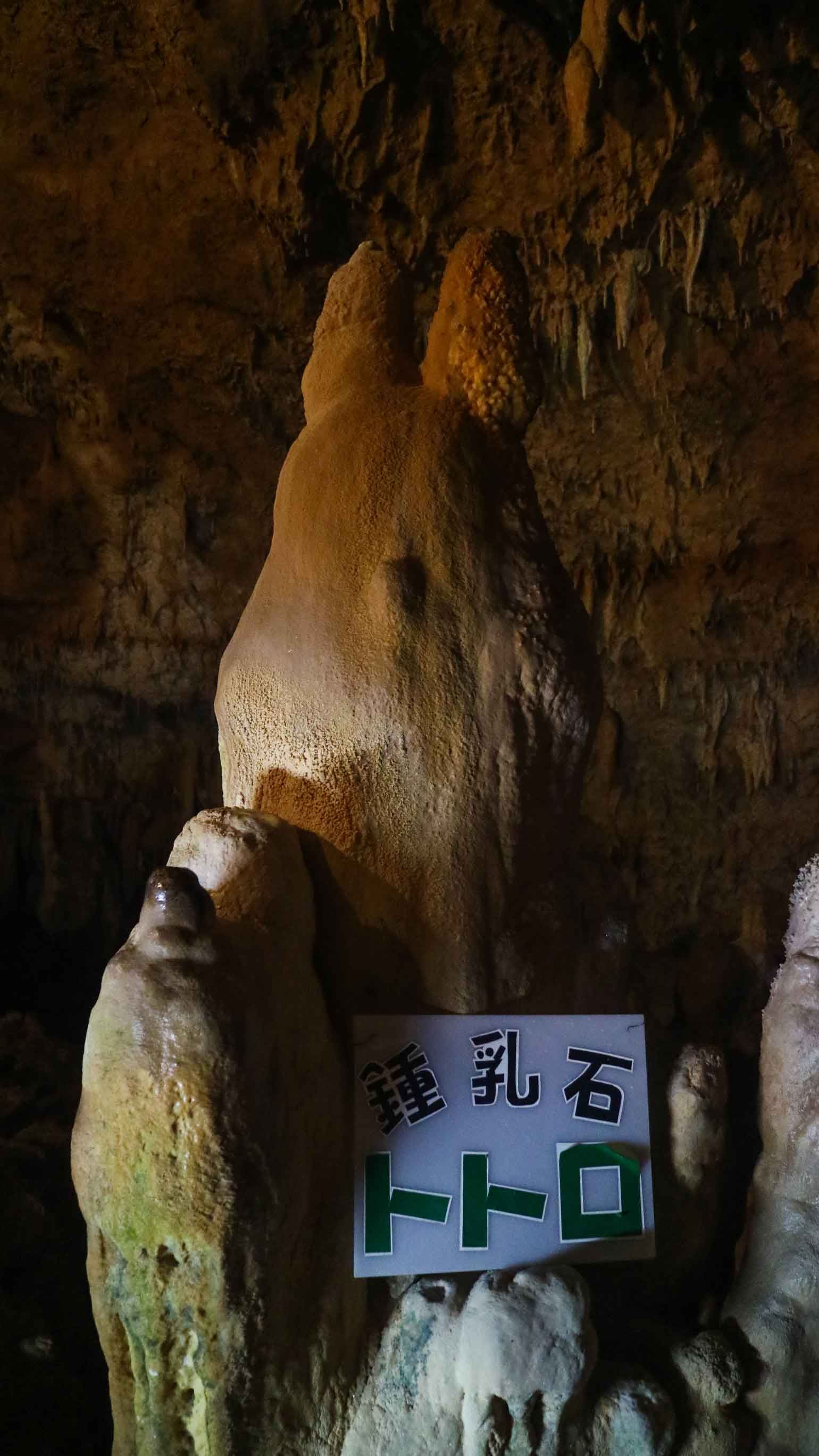 This is the Totoro Stalactite, which has become a famous photography spot for visitors. The shape of the stalactite resembles the standing ears which reminds us of Studio Ghibli's Totoro.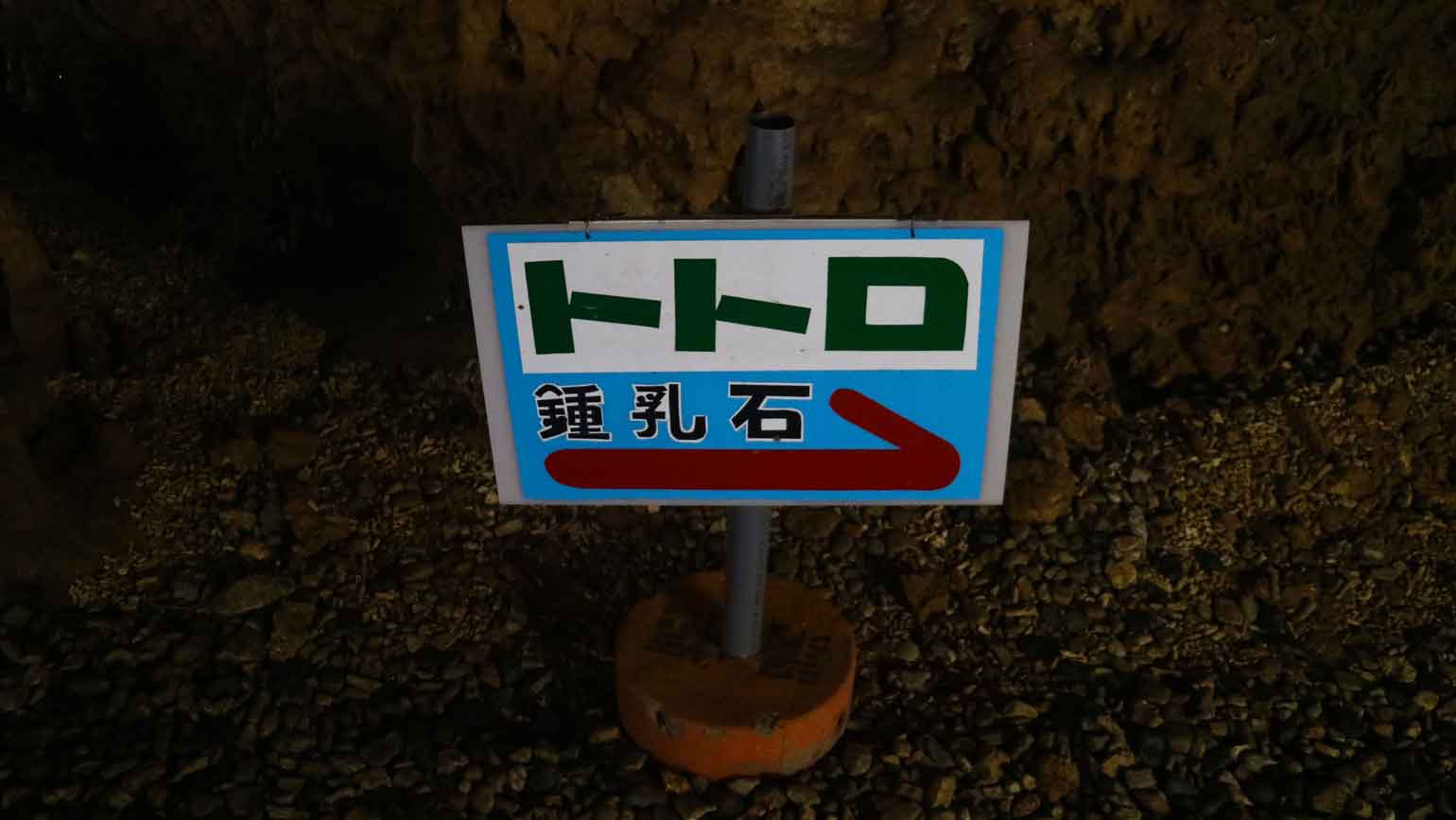 Ishigaki Island Limestone Cave Official Website
http://www.ishigaki-cave.com/en/
Address
1666, Ishigaki, Ishigaki-shi, Okinawa, 907-0023 (〒907-0023 沖縄県石垣市字石垣1666番地)
Phone
0980-83-1550
Hours
9AM – 6:30PM (last admission / order: 6PM)