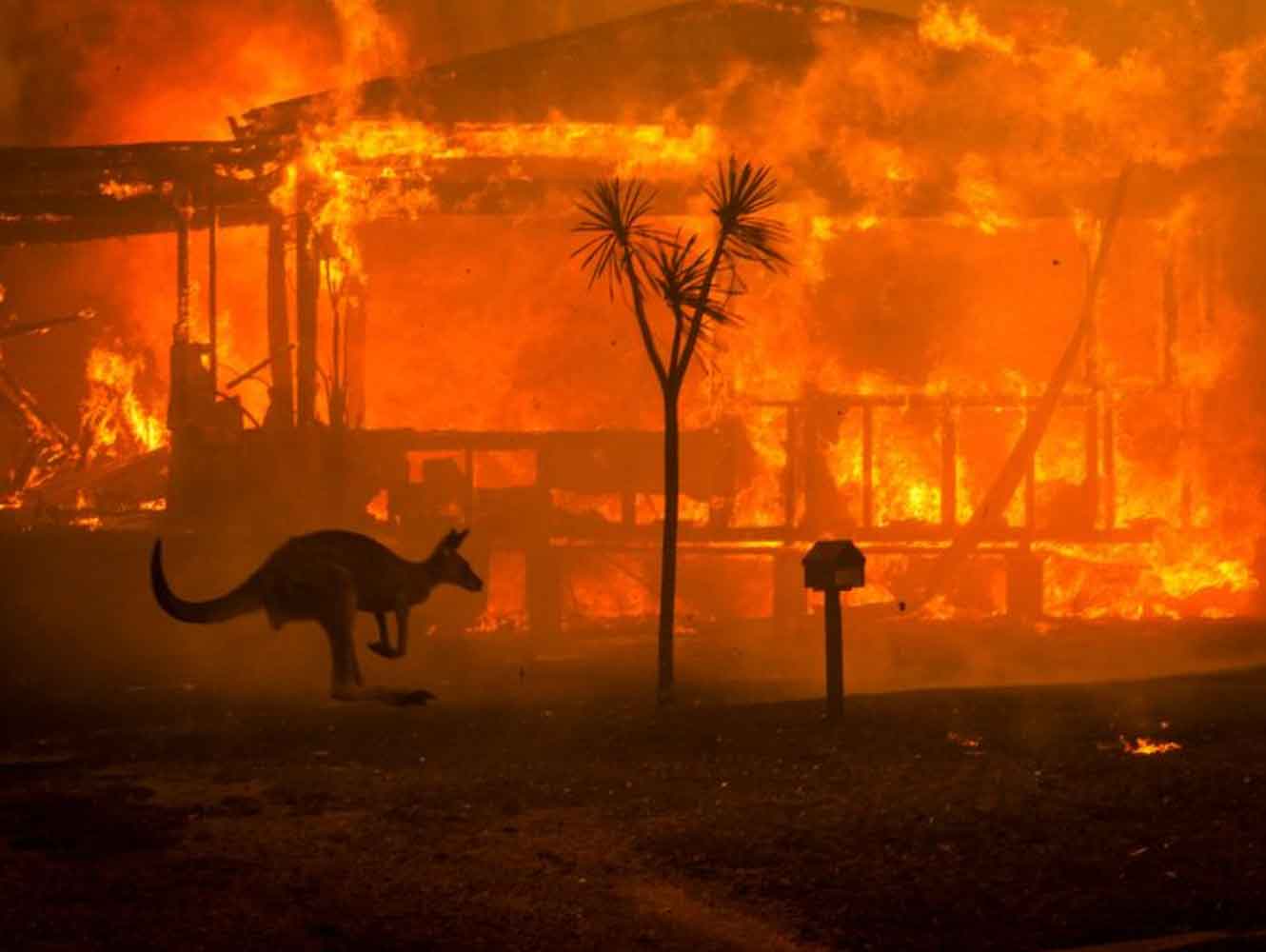 Japanese-Bengali model, actress, TV personality Rola is putting her massive social media following to good use. The star who has moved to Los Angeles and has donated a large sum of money to UNICEF in the past, is urging her fans to donate what they can to the Australian Red Cross.
This is not the first time she has used her social media presence for good—she brought awareness to the fires in Brazil's amazon rainforest last year, calling out the media for their lack of coverage on the issue.
Australia is in the midst of an unprecedented fire season that has scorched millions of acres, destroyed thousands of structures, and claimed dozens of human lives. Australia's bushfire season got off to an inauspicious start in late August and early September last year, when numerous large fires broke out in southern Queensland and northern New South Wales, fueled by warm weather, low humidity, and gusty wind conditions.
The natural world has fared even worse than the human-altered one, with a preliminary estimate suggesting upwards of a billion wild animals have either already been killed by the fires or will die from starvation, predation, and habitat loss in their aftermath. The blazes have destroyed over 2,000 homes and killed at least 24 people, according to local officials.
On Instagram, Rola gave a short summary of the situation and shared a photo of her donation and a map showing just how hot it currently is in Australia, with a video of a dehydrated koala getting relief from a cyclist. A link to the Australian Red Cross has also been added to her Instagram bio.
How to help victims of the Australia bushfires
An estimated half billion mammals, birds and reptiles have died from the fires, according to reports, including potentially 30% of the region's koala population. Entire species are under threat of being wiped out completely. Local wildlife nonprofits are working every day to protect and care for animals affected by the blazes, including
The Salvation Army Australia and Australian Red Cross are on the ground aiding with recovery and evacuation efforts. Other organizations providing aid include:
You can also find a centralized hub of GoFundMe campaigns here, all verified by GoFundMe.