Offering everything from trendy wine bars, izakayas and Japanese soul food, Harmonica Yokocho is the perfect place to experience local foods; it is located in the fashionable neighborhood of Kichijoji. Kichijoji in Mitaka city is almost always at the top of surveys for the most desirable places to live in Tokyo. The areas have an abundance of fashionable thrift stores and shopping malls. The picturesque Inokashira Park with its large ponds is a beautiful centerpiece to the town where the Ghibli Museum, a tribute to Hayao Miyazaki's Ghibli Studios is located in the park.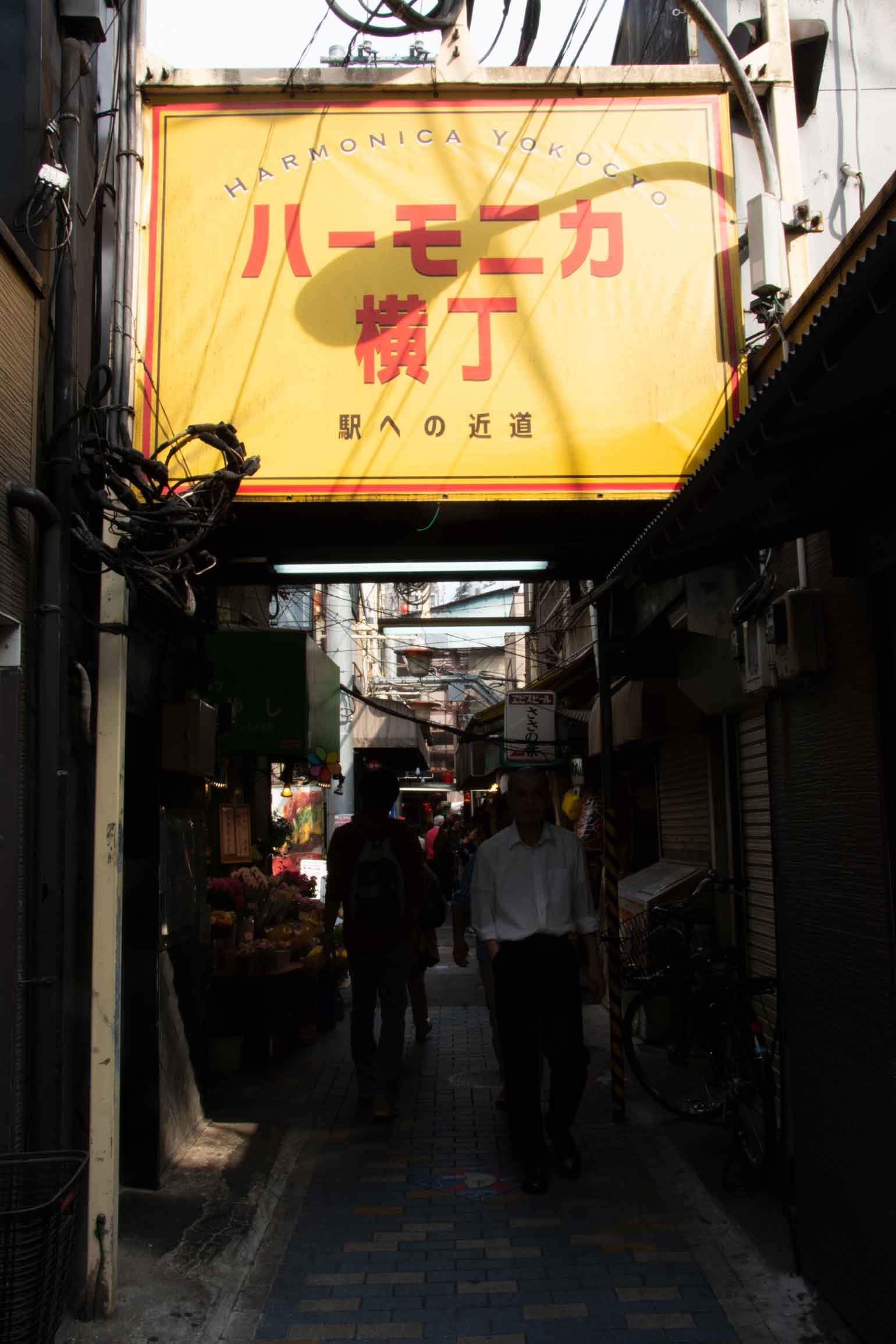 A minute away from the Kichijoji station North Exit is a yellow sign, marking the main entrance of Harmonica Yokocho. These alleys were part of a black market (yami ichiba) in the post-war Showa times. These streets evolved through the past decades and become a vibrant collection of small restaurants and bars. The name derives from the way in which the narrow alleys are packed with restaurants and bars that resemble the harmonica reeds by the Japanese writer and literary critic, Katsuichiro Kamei (1907-1966); Harmonica Alley exuberates a welcoming atmosphere.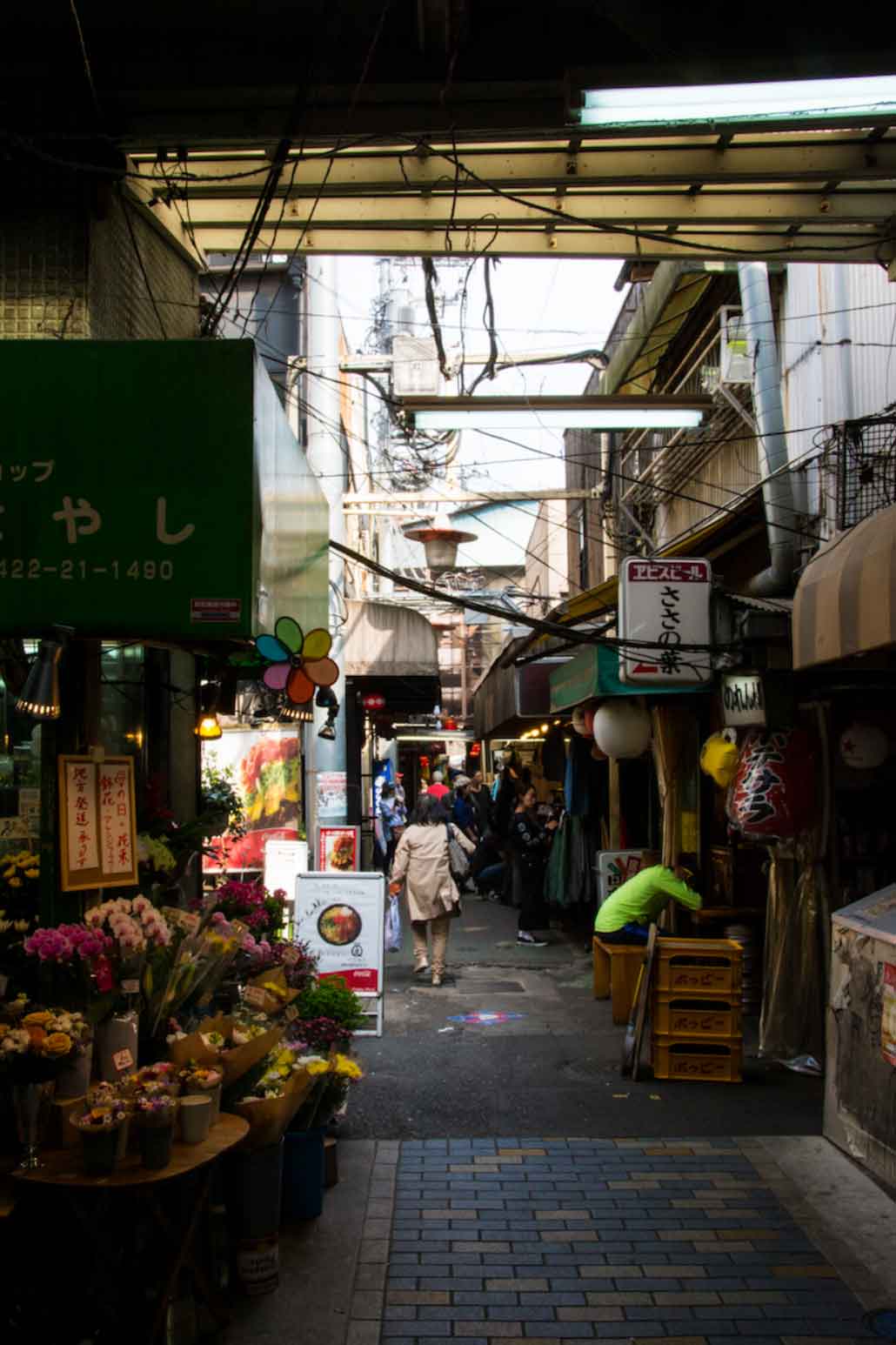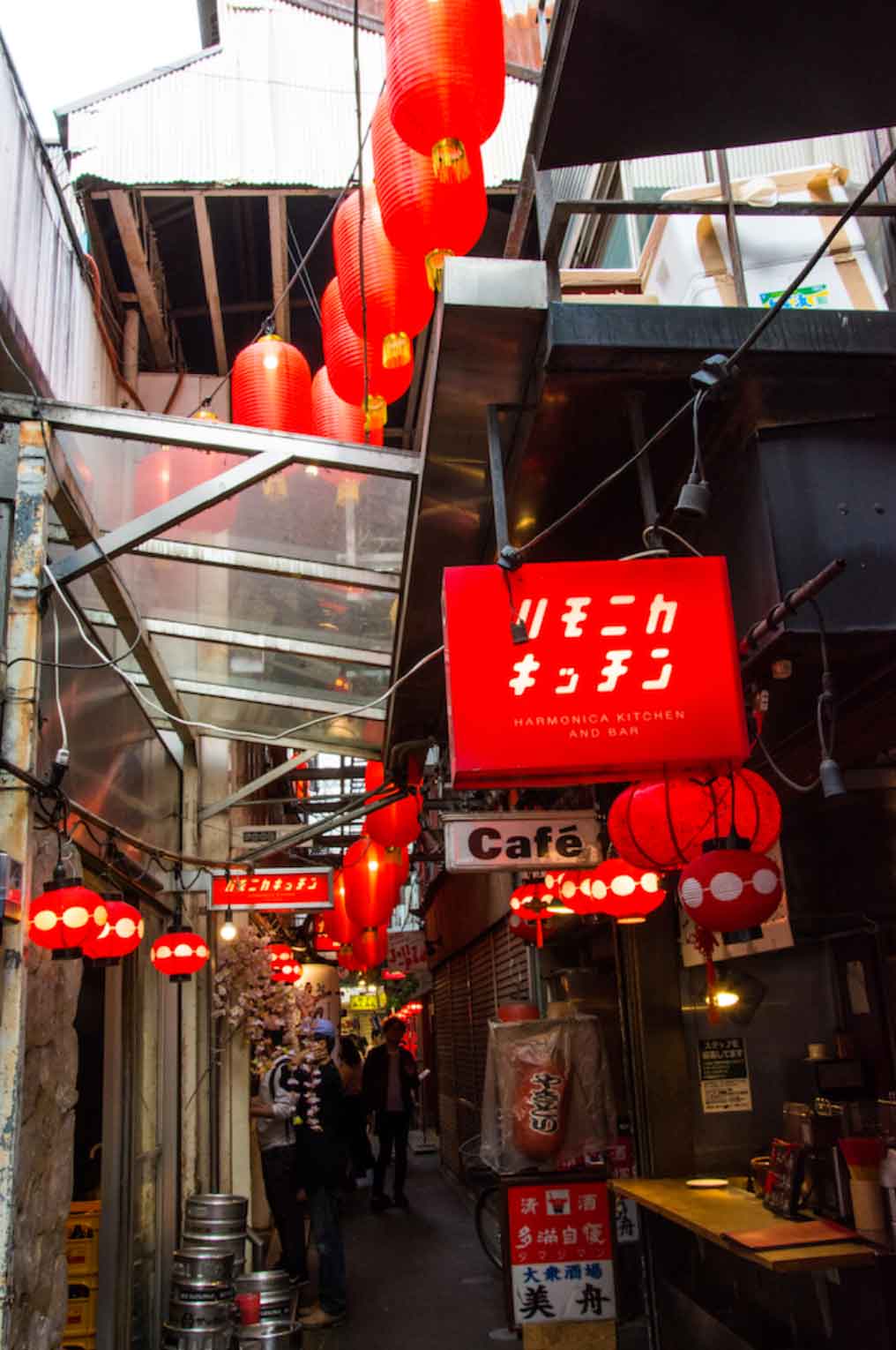 At night, red lanterns light up the hidden alleys, lights that resemble the retro ambience of the Showa times. The alleys are filled with izakayas and eateries that are filled with locals every evening.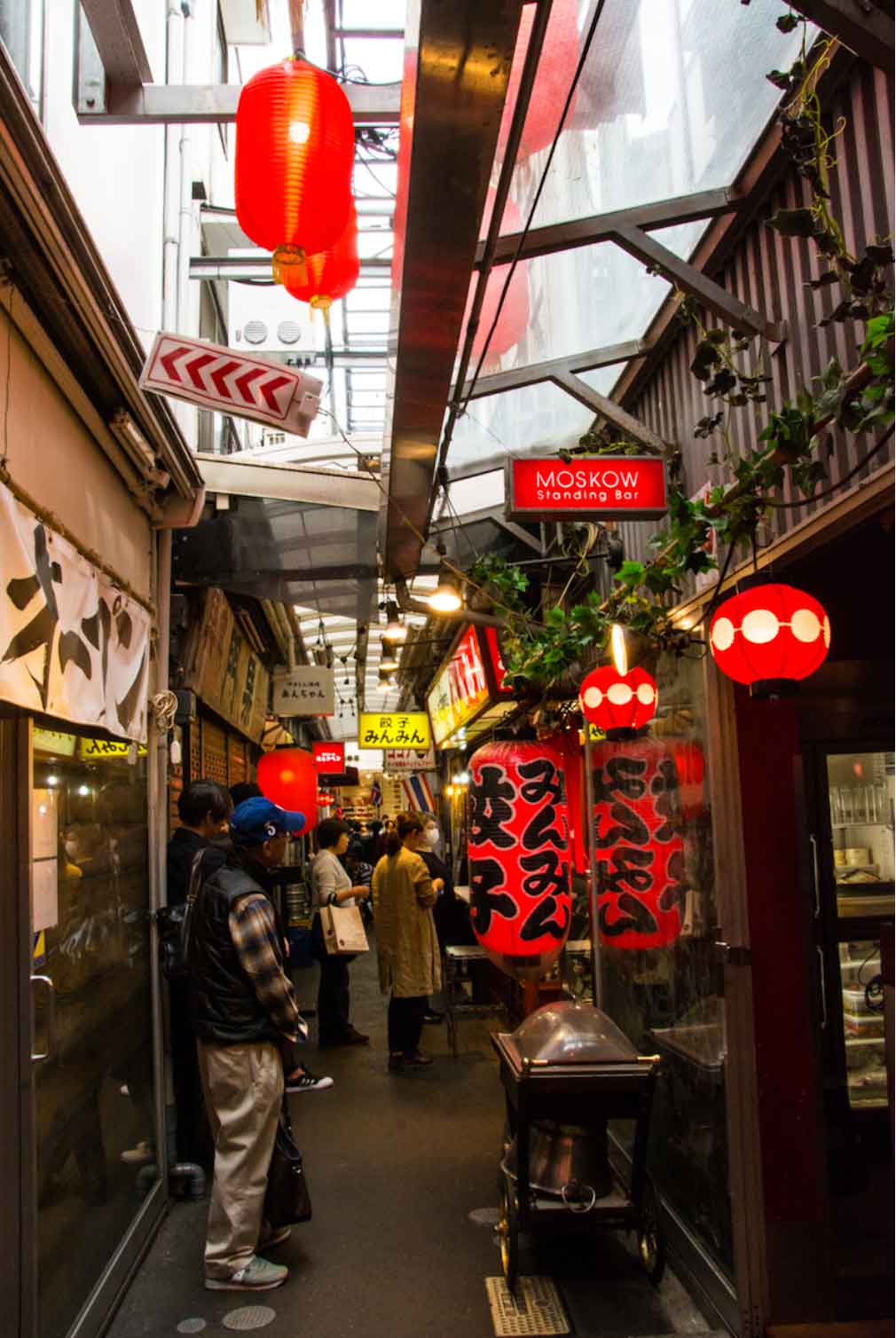 The majority of stores in Harmonica Yokocho are bars and izakayas; but there are plenty of eateries that many locals line up for during the day for affordable and delicious soul food. Min Min Gyoza is a popular spot for gyoza and wonton lovers; they serve jumbo-sized gyoza packed with minced meat and veggies goodness.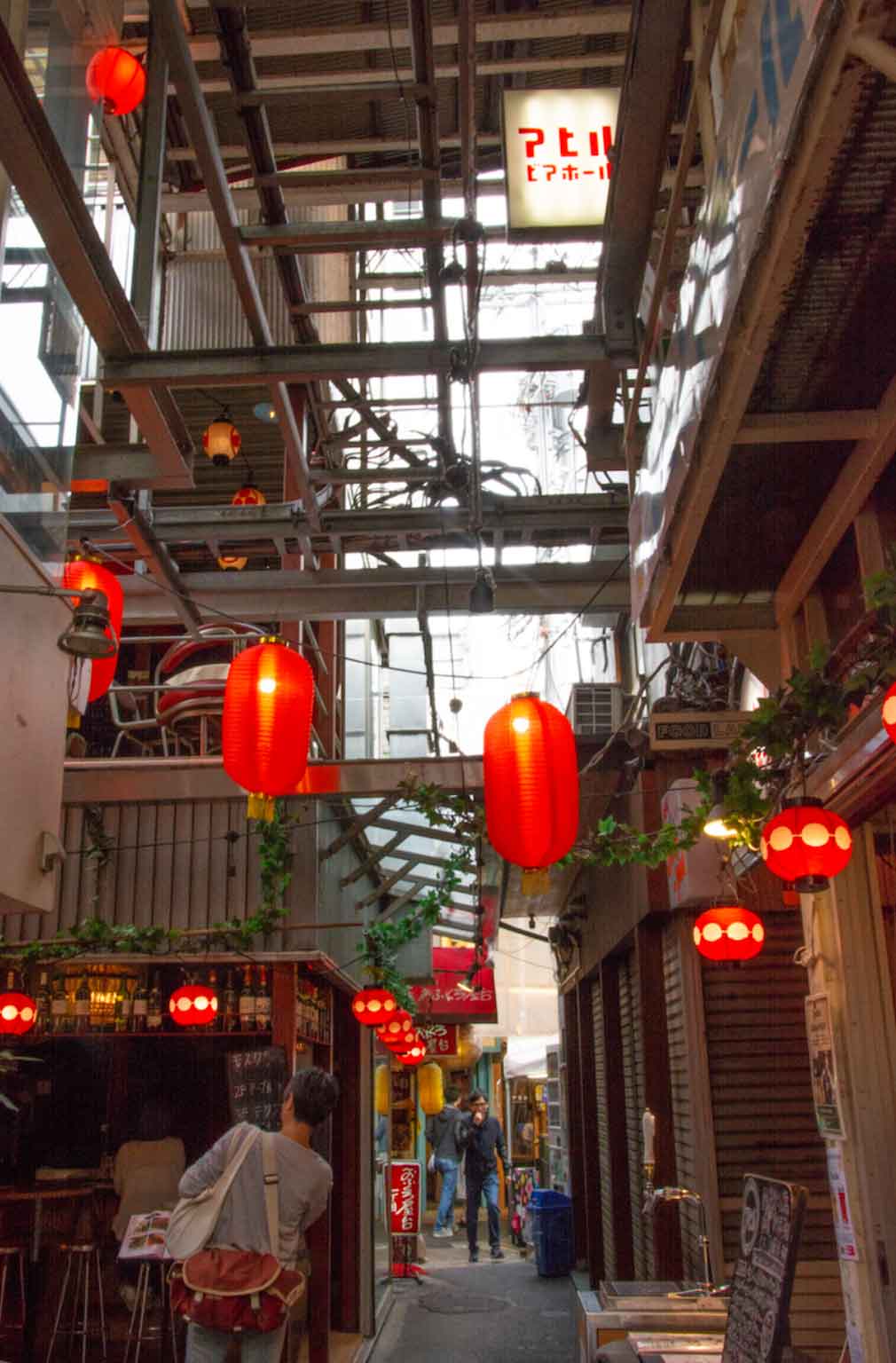 Ahiru Beer Hall is a popular spot for those who want to gather with colleagues after work. They serve a variety of beers and affordable dishes. Located right in the middle of the Harmonica Yokocho, on the ground floor, is an open standing area while the second floor features spacious searing area with interior design done by Kengo Kuma, a prolific Japanese architect and professor at the Univestrity of Tokyo who is notable for his design of the Olympic Stadium, which is currently being built. It is the first eatery that set up shop in the area in the late '90s.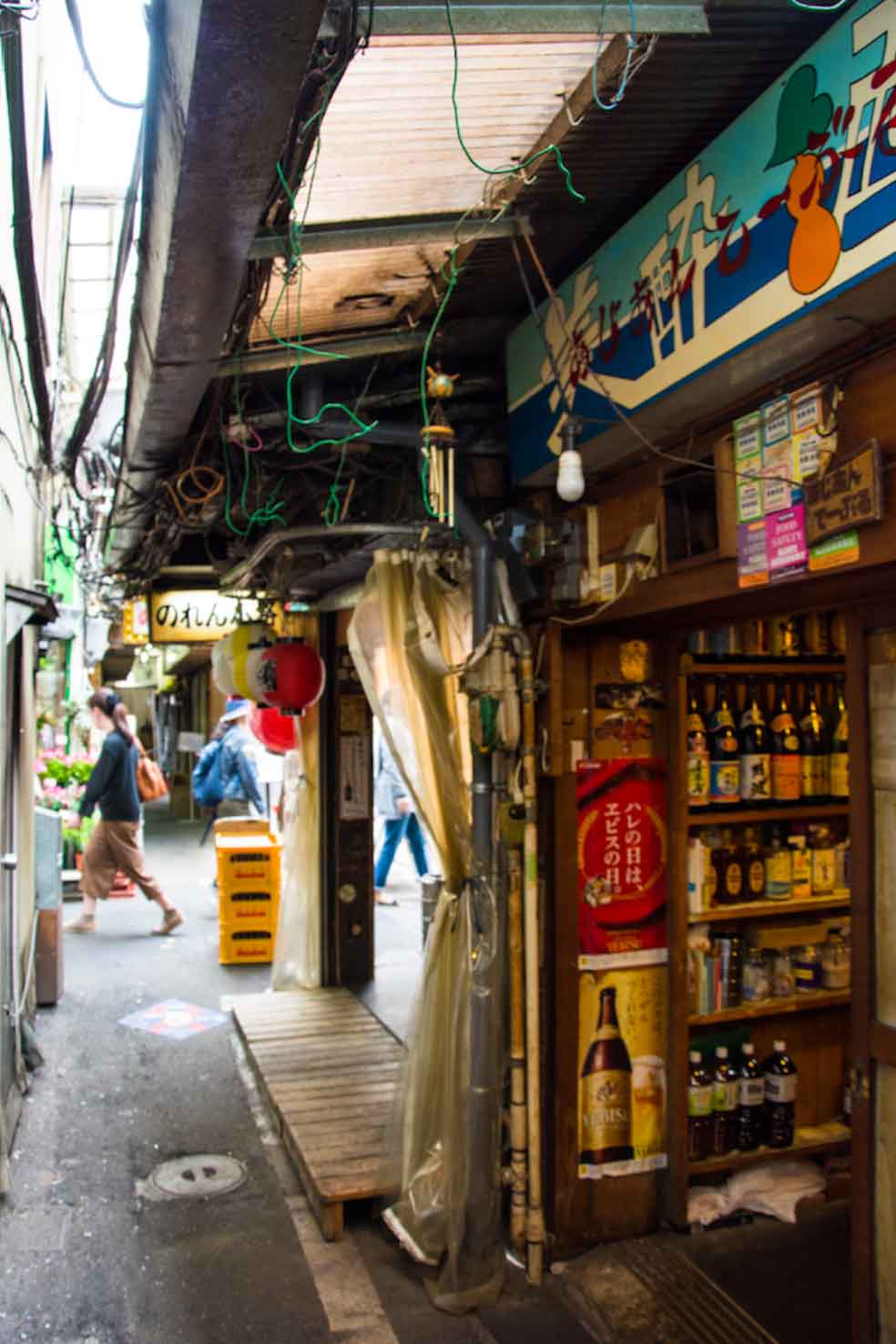 Harmonika Yokocho
Address: 1-1 Kichijoji Honcho, Musashino 180-0004, Tokyo Prefecture