Cold winter days were just around the corner. Warm bowl of ramen would definitely be a great idea.
It's truly a blessing that there are a decent amount of places that offers ramen options in Toronto. You can find various ramen options at different price range. On 2018, the average price for ramen in Toronto would approximately cost at around $12-13 CAD per bowl before tax and tips.
Inspired from "Worth it" video series on Buzzfeed, I had decided to explore Japanese style ramen from least to most expensive options that you can find in Downtown Toronto. For this article, Ramen will be based on the standard selection on the menu without any customization (i.e. add extra toppings & noodles). I only used a specific ramen item on the menu as my comparison, which the pricing will different with other ramen selections on the menu. Moreover, price will be subjected to change from time to time.
Let's begin with Anthoni's Ramen Adventures… 始めましょう
Tokyo Ramen (568 Parliament Street)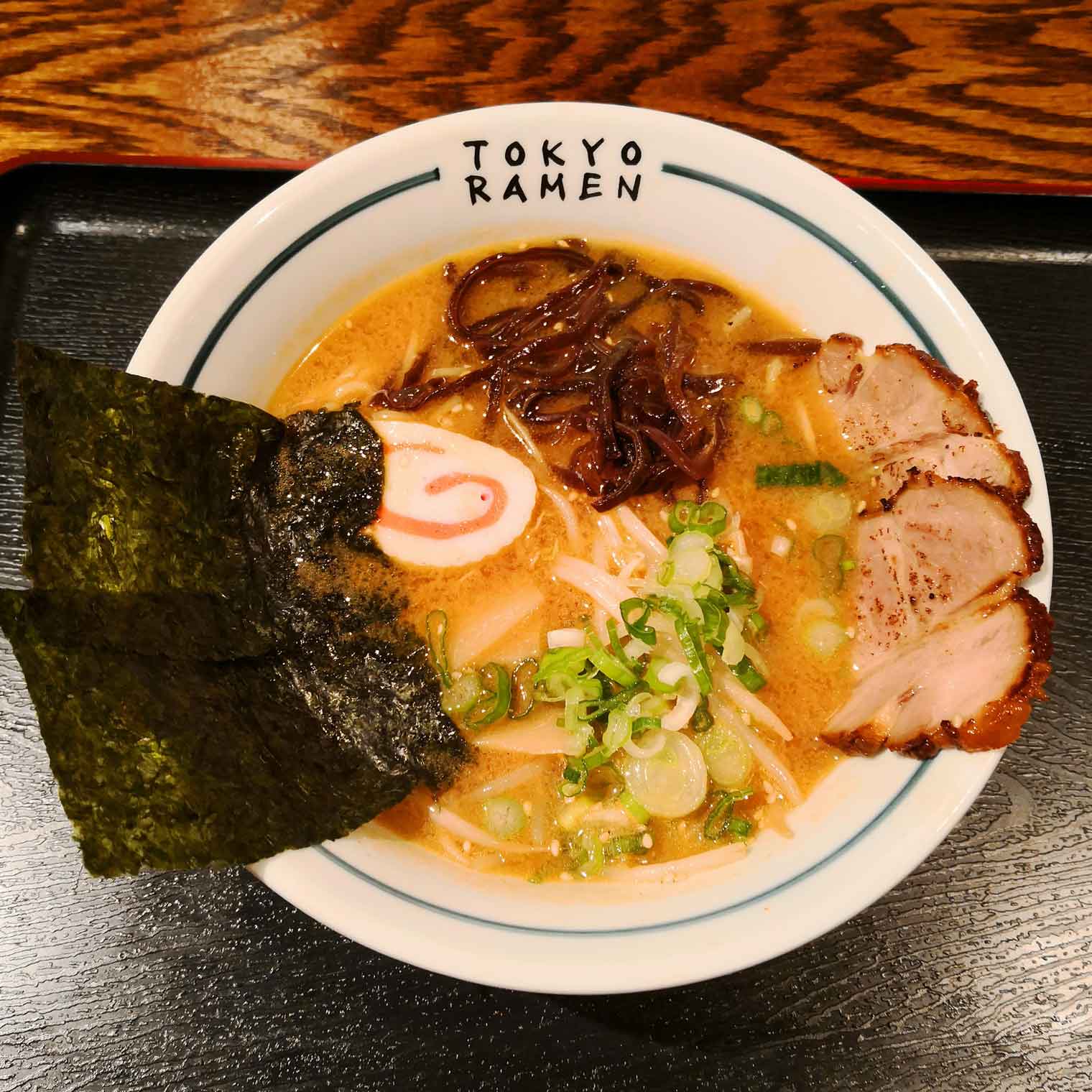 Tokyo Ramen had recently opened as ramen establishment on Parliament Street.
It had a cozy décor with around 20 – 25 seats with a little artificial Sakura tree in the corner. Menu wise, they had divided their ramen selections with Tonkotsu (pork bone), Chicken, and vegan broth. Ramen price ranges are from $9.95 – 13.95 depending on what you order. Here's what I got for $9.95.
Miso Ramen ($9.95)
Tokyo's Miso Ramen consists of a chicken based broth with miso tare. Ramen noodles were topped with slices of braised pork, fish cake, kikurage mushrooms (black mushrooms), menma (bamboo shoots), bean sprouts, and nori dried seaweed. Chef had blended in chicken broth into their wok fried miso tare, which had effectively extracted the aroma & flavour of this miso chicken broth. Ramen toppings selections for this bowl were pretty standard that you could identify at other ramen places. At this price with what they had offered, I would definitely give this a try.
Sakawa Coffee (867 Danforth Avenue)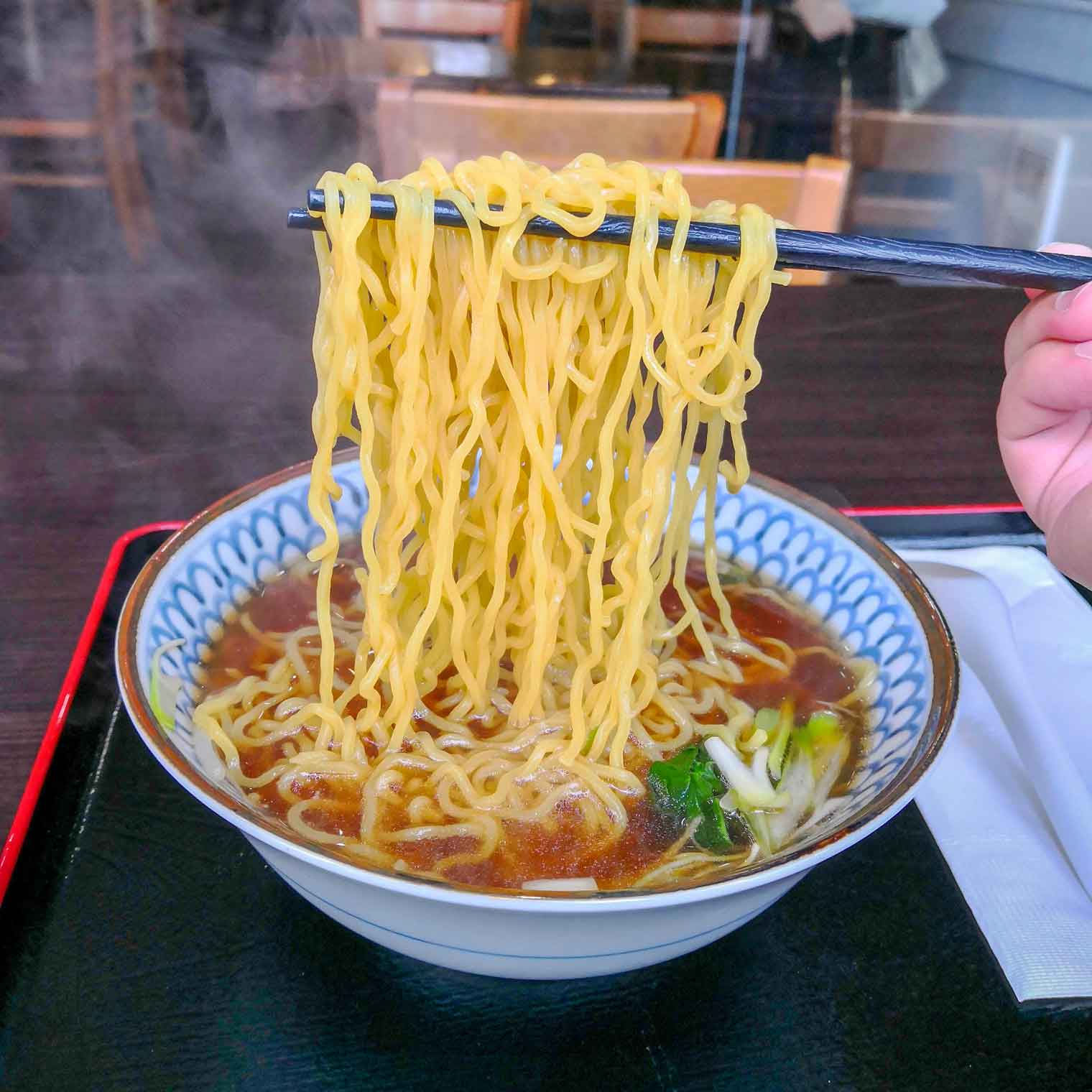 "Sakawa is a river in the Kanagawa region of Japan. This is where Chef Koki Oguchi (head chef/owner) grew up next to." (sakawacoffee.com, 2018).
Sakawa Coffee is more than just coffee. Their primary focus is to provide comfort foods they loved back home in Japan, and they would like to share their experiences to customers in Toronto. Other than coffee and desserts, it does have a variety of Japanese Comfort food on the menu. Indeed, they do offer ramen (Tonkotsu, Shoyu, Miso) during lunch and dinner. Here's what I got for $9.99
Shoyu Ramen ($9.99)
Sakawa's Shoyu Ramen consists of a clear shoyu chicken broth. Ramen were topped with braised pork cha shu, beansprouts, scallion, and season vegetables. I like the thickness of their cha shu and the textures of their noodles. Overall, I would recommend checking out their ramen along with other tasty offerings on their menu.
Momofuku Noodle Bar (190 University Avenue)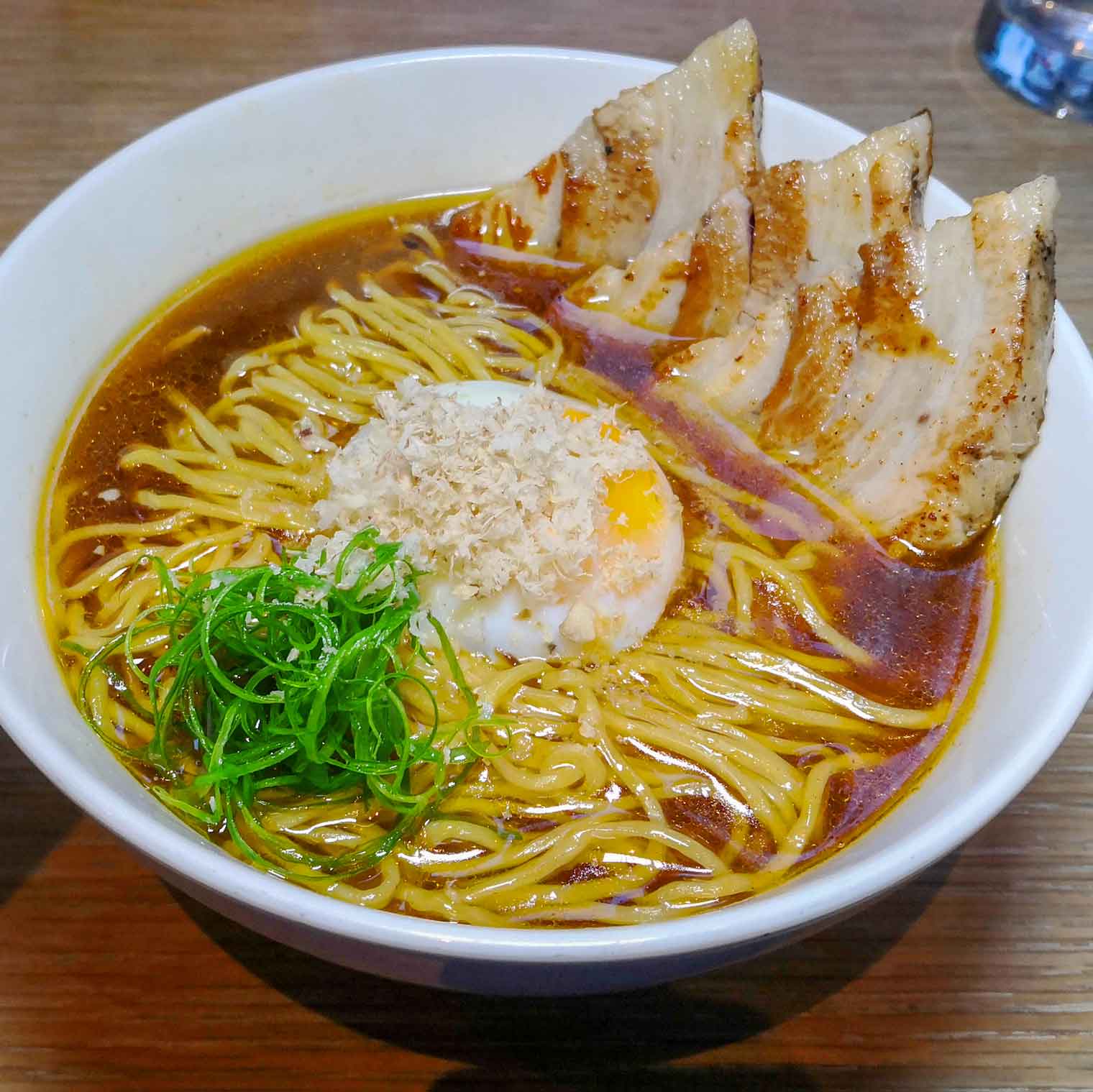 Momofuku is a restaurant brand established by Chef David Chang in 2004 with the opening of Momofuku Noodle Bar in New York City. Throughout the years, Momofuku had expanded into different restaurant branches located in Sydney, Washington, DC, Las Vegas, & Los Angeles. At September 2012, Momofuku Noodle Bar had established their Toronto location at 190 University Avenue right beside Shangri-La Hotel. Ramen menu will be updated from time to time, and their ramen price ranges are from $14 – 50 depending on what you order. Here's what I got for $50.
Truffle Ramen ($30/50)
Momofuku's Truffle Ramen consisted of a savoury shoyu pork broth. House made ramen noodles were topped with granted truffles, pork belly cha shu, scallion, and poached egg. I really like the flavour of their pork broth. Furthermore, their pork belly cha shu had a decent thickness with a moist texture. Mostly importantly, it is their precious truffle that they included in this ramen.
Truffles were part for the mushroom family that grows inside tree roots. Truffle is considered to be a delicacy in western cuisine due to its intense aroma and characteristic flavour. Since truffles were hard to harvest, they were tended to be expensive in the market.
On the menu, there will be two separate prices ($30/50) for their Truffle ramen, which the price difference was based on the quality of truffles. Momofuku had acquired their truffle supplies from Wanda the Truffle Lady. She had introduced some of their best wild truffles from Italy and Croatia for this season. Since I was hunting for the most expensive ramen, I decided to try their fifty dollar truffle ramen with wild white truffles from Croatia. These white truffles had unique taste characteristics which further enhance the flavour of this truffle ramen.